Brook Stephenson, emerging author, dead at 41
Herb Boyd | 8/20/2015, 2:54 p.m.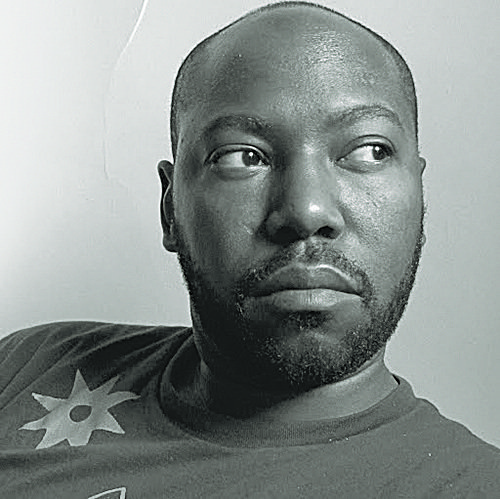 Special to the AmNews
Many of Brook Stephenson's countless friends learned too late of the gathering in his name Thursday at McNally Jackson Bookstore in lower Manhattan. But wherever they were on the planet, their grief and sorrow were warmly extended when they heard of his sudden passing.
Stephenson, 41, collapsed and died suddenly Sunday, Aug. 9 while attending a friend's wedding reception. A native of Detroit, he had been remarkably productive over the last score of years, amassing an enviable record of accomplishments and a coterie of loyal and devoted friends.
"He was so beautiful," writer and journalist Demetria Irwin said of her boyfriend. Her impression of Stephenson was echoed by an endless string of condolences and encomiums, reflecting the impact he had registered and was registering on people from around the world.
"His literary world expanded, and he kept on top of the arts and culture scene, contributing through his work," recalled Maeshay K. Lewis of the Center for Black Literature at Medgar Evers College. "He captured this journey with the sharpness of his camera lens, and he captured our hearts with his smile. I called him my friend. I will miss talking to my friend. I will miss running into my friend at an event and on the streets of Brooklyn."
Stephenson was a tireless spirit in Brooklyn, seemingly everywhere and no matter where making a critical contribution to a number of literary genres, kitchens, workshops and serving on the committee for the National Black Writers Conference. It was perhaps in this capacity that he came into contact with the ever-fluid world of Black literature, a place where his magnanimous touch and infectious smile always welcomed the stranger and assured the longstanding companion.
He came of age in Motown and attended Gesu Public School and the University of Detroit Jesuit High School, where his prowess as a swimmer made it possible for him to secure a position as a lifeguard at Belle Isle. Later, as a student at Morehouse College, he excelled academically and began cultivating an interest in photography, an endeavor that many of his friends came to appreciate.
But soon the muse of photography had to concede some time and space for his passion for writing, which blossomed exponentially, his imagination shaping short stories and eventually longer works of fiction.
"I found a passion and pursued it mainly through a short fiction for a weekly paper," he said during an interview. "Is it coincidence that I started writing for the paper six months after I wrote my first piece of prose, or that it opened the door to the entertainment industry and the possibilities therein? Moving to New York City, the process expanded. Getting a passport turned the view panoramic. What did I see? The human condition five times over from the Americas to Europe to the Caribbean. What sort of stories do I tell? Good, juicy, rich ones about characters that remind you of people you know or experiences you've had—some are written, others are multimedia."