Barbados to finally dump Queen Elizabeth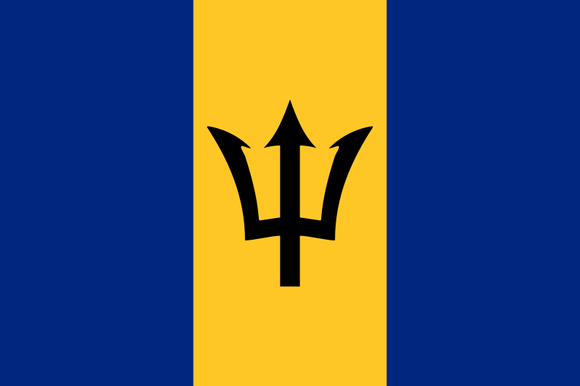 Tiny, idyllic Barbados, a place where British tourists have persistently said they are most comfortable visiting in the entire hemisphere, now says that it plans to dump Queen Elizabeth as the island's head of state—just in time for the country's 50th independence anniversary next year.
No longer comfortable with a white, elderly granny as its ceremonial head of state, Prime Minister Freundel Stuart told governing Labor Party delegates recently that he wants her gone before celebrations begin for the anniversary in late November. Once that becomes a reality, it would mean that Barbados would have beaten Jamaica, widely considered to be the most upstart small island nation in the world, to this achievement.
Jamaica has for decades been making noise about getting rid of the queen and replacing her with a Black or Brown local to symbolize ultimate ceremonial power. However, nothing is expected from the administration of Portia Simpson-Miller in the coming months, as she and her National Party have to first retain power in general elections expected in the first quarter.
The Barbadians, or "Bajans" as they are commonly called, have actually set a date and are planning to put all systems in place for a local to be the titular head of things Bajan in the coming months. Neighboring Guyana and Trinidad have long done so and have an executive and ceremonial president respectively. Even tiny Dominica in the Eastern Caribbean group of small islands has its own local president.
"We respect [the queen] very highly as head of the Commonwealth and accept that she and all of her successors will continue to be at the apex of our political understanding. But in terms of Barbados's constitutional status, we have to move from a monarchical system to a republican form of government in the very near future," he told a party delegates conference." We don't expect any opposition coming from the opposition party. This will move the country through to the next major step in the process of nationhood." Stuart went so far as to say that he finds "it awkward in the year 2015 to have to stand up and pledge allegiance to 'Her Majesty the Queen.'"
The 166-square-mile island of about of about 300,000 has already struck the first blow in long voting to abolish Britain's Privy Council as its final court of appeal. Instead, it has joined Guyana, Belize and Dominica in being signatories to the criminal and civil appeals section of the Trinidad-based, umbrella Caribbean Court of Justice.
Jamaica has done neither. Parliamentary debates on the regional court have collapsed so no one expects that a move to get rid of Elizabeth would make any progress on the island. When Barbados bolts from the queen next year, it would reduce the number of countries where she still holds sway to less than 20, but there are still big names such as Australia, Canada and New Zealand.
Not many other Caribbean island nations are talking about getting rid of her even as they struggle with what mechanisms to use to delink from the British court as their final judicial arbiter.