First lady of the Black stage, Rose McClendon
Herb Boyd | 2/6/2015, 10:57 a.m.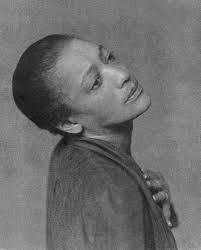 Special to the AmNews
No mention of Black actors and actresses or Black theater—especially from a Harlem standpoint, where Frederick O'Neal and Abram Hill founded the American Negro Theater—is complete without some discussion of Rose McClendon.
McClendon—who was born Rosalie Virginia Scott in Greenville, S.C.. or North Carolina, depending on the source, in 1884—arrived in New York City as a child and almost immediately began performing in plays produced in various churches. She was in her 30s when she won a scholarship to study at the American Academy of Dramatic Art, and thus began her lengthy and productive acting career.
It was during the Harlem Renaissance in the 1920s that McClendon began to command attention for her prowess on the stage. Finding decent parts for Black actresses was exceedingly difficult, but she managed to secure several in white-produced and -written plays. In 1924, five years after a small role in "Justice," she co-starred with Charles Gilpin in "Roseanne," produced at Harlem's famed Lafayette Theatre, where she would come under the guidance of Anita Bush. Gilpin was the leading African-American actor of his day, but this role was another stereotypical part, with his portrayal of a conniving, lustful preacher, with a plot resembling King Vidor's "Hallelujah!," one of the top films at that time. Eventually, Gilpin was replaced by Paul Robeson.
There were few Black operas during the Renaissance period, but McClendon landed a part in "Deep River" (1926), written by Frank Harling with a book by Laurence Stallings, both white. The production takes place in New Orleans in 1835, with singers Charlotte Murray and Jules Bledsoe sharing the stage, but McClendon is alone when she descends the winding staircase during a scene from a quadroon ball, where the participants were one-quarter black.
As the author James Weldon Johnson wrote, "McClendon had to come slowly—ever so slowly—and walk through a patio, then off stage. It was a high test for poise, grace and aristocratic bearing." She performed with similar sophistication in Paul Green's "In Abraham's Bosom," and, unsurprisingly, the locale is once again in the South, but this time featuring far more dignity and respect for the Black experience. McClendon received the Morning Telegraph Acting Award for her portrayal the following year, along with Ethel Barrymore and Lynn Fontanne. It was a role that gave McClendon an opportunity to display the full expanse of her emotional arsenal.
Along with her occasional roles, McClendon also began to try her hand at directing, mostly with the Harlem Experimental Theatre. But she answered a call to portray Serena in the original production of "Porgy," which gave her an opportunity to see Europe and parts of the United States during the play's tour.
In 1931, she was once again featured in a play by Green, "The House of Connelly." This put her under the direction and tutelage of the renowned Lee Strasberg and his Group Theatre. A year later, she was the recipient of glowing reviews for her role in "Never No More," with its focus on lynching. The play, after a short run, faced closing, but the poet Sterling Brown wrote so passionately about the play and McClendon's role as a grieving mother that the play was extended.