Rising rents raise quality of housing concerns
Safiya Mann | 6/18/2015, 5:27 p.m.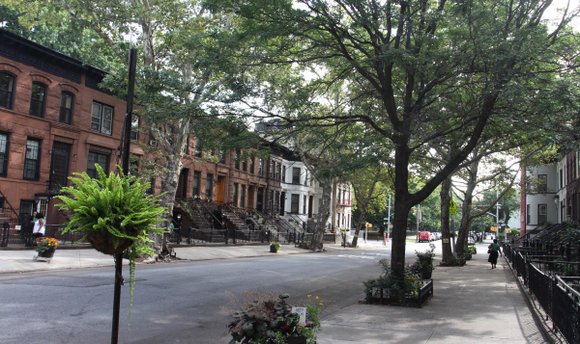 This weekend, the organization People Against Landlord Abuse and Tenant Exploitation-Harlem held a two-day "Demystifying Housing" conference in Harlem. The conference featured speakers from relevant city agencies such as New York Housing Preservation and Development and the Division of Housing and Community Renewal.
PALANTE is a tenant's rights organization. Their mission is to empower residents of New York City with the information and tools necessary to hold neglectful landlords and property owners accountable for substandard living conditions on their properties.
The first workshop was called "How to Identify If Your Landlord Is Overcharging You Rent." The workshop was defined by its relaxed atmosphere and open floor exchange of questions between attendees and moderators. The attendees were a mixed group, with tenants from different parts of the city living under a wide array of housing classifications. During the workshop, the group was provided with comprehensive information on what is legal, including making a complaint about possible rent overcharging, how to best document and complain about the charges and the conditions under which tenants could expect rent increases.
There was a multitude of common concerns raised by the group, such as, "What rent guidelines are applicable to me if my building was built before a certain year?" "What can I legally be charged for rent if my apartment is on the first floor?" and "How do I make sure I am not being taken advantage of or purposefully misinformed?"
The answers from the experts were news to most people. The first issue tackled was the difference between rent-controlled and rent-stabilized apartments, as the distinction informs subsequent steps when it comes to understanding your monthly rent charges.
Rent control, according to the city's Rent Guidelines Board, applies to residential buildings built before 1947. Rent control restricts the amount of rent any owner can charge for a unit and limits their right to evict tenants. Despite the Rent Guidelines Board not being responsible for setting rent adjustments for rent controlled apartments, tenants in rent-controlled units may still file complaints and grievances through the DHCR, and if a tenant's rights were found to be violated, the DHCR has the right to level civil penalties against the owner.
Another piece of advice given to tenants was that rent-controlled apartments operate under a Maximum Base Rent (MBR) system. This rate is set for each apartment and is readjusted each year to reflect changes in operating costs, such as the price of fuel. Additionally, rents can be increased if extensive renovations were done to benefit the whole building.
Rent-stabilized are comprise buildings built after 1947 but before 1974, as well as apartments that were decontrolled, meaning they were removed from rent controlled status. Rent stabilization provides a tenant with multiple protections, including mandatory services, lease renewal and tightened restrictions on evictions. The Rent Guidelines Board decides rates annually, and the same rules apply to the conditions under which rent can be increased, as in the rent-controlled units.
Those wishing to determine if they live in a rent-stabilized or a rent-controlled unit can contact New York State Homes and Community Renewal.