New York French-American Charter School adopted by Tunisia
TRUDY TOMLINSON | 10/9/2015, 3:05 p.m.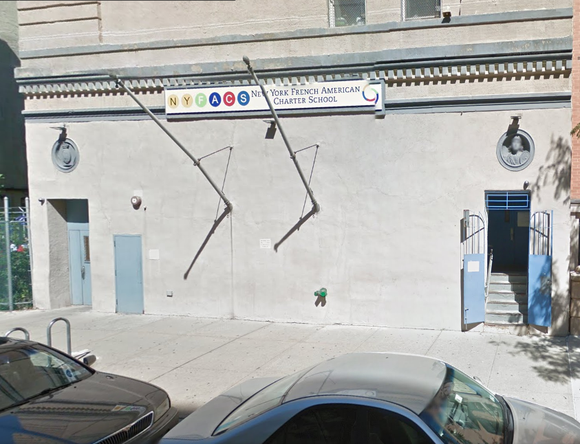 The New York French American Charter School was adopted by the country of Tunisia and the Organization Internationale de La Francophonie Sunday, Sept. 27.
Tunisia's Head of Government Habib Essid and Organization Internationale de La Francophonie President Michaelle Jean, along with teachers, parents and friends, were in attendance to witness this event.
"Getting the school adopted was an ongoing process, but we were able to do it through our contacts and the support of our board president," stated Marc Maurice, principal of the New York French American Charter School. "This is an important step because we want our students to be a world citizens. Not only that, they have to get a good and appropriate education but for self-fulfillment, preservation of one's heritage and culture. It is a great opportunity."
The New York French American Charter School has been open for less than six years and is hoping to promote awareness and support for the culture of the students they are servicing.
Students are able to learn French from an early age. "Some kids come into the school only knowing English and are taught French," stated Maurice. "Within two years they are immersed in the language. We spend 80 percent of the time speaking to them in French."
"This is great because it gives the children a chance to be bilingual and to learn French at an early age," stated Salif Drame, a parent of two boys who attended the school. Drame started learning English in middle school and high school and believes this partnership will be beneficial for the children.
In this new partnership, adoption delegations will provide various contributions, including book donations, financial support and cultural and literary events.
"I think bilingualism is really a chance," stated Jean. "It is a great opportunity for these children to be able to study in English and in French. This is the first bilingual school in French and English in New York, and that is a great thing. We're giving them this possibility of connecting with the rest of the world but also the opportunity to discover the richness of the world and its rich diversity in being able to dialogue with other people. These children need to understand how lucky they are. They can be proud of that, and I praise the parents who give them this strength."
Added Jean, "I'm happy to be back in Harlem and to see Harlem so open to the world and revitalized because it's a great place to be."
For the past seven months, Maurice has been focusing on the school's academic programs and has trained teachers to differentiate instructions. "We've also decided to adapt EngageNY, because that is the test that is used to measure the success of schools. That is the curriculum on which the standardized tests are based. We are doing a lot of networking, and I'm sure it is going to start reaping a lot of benefits," said Maurice.
Maurice is set on utilizing French as a vehicle of instruction while making sure that his students preserve the richness of their culture. He wants his students to know that speaking French does not mean you're white.