Pioneering prima ballerina Janet Collins
Herb Boyd | 3/11/2016, 4:19 p.m.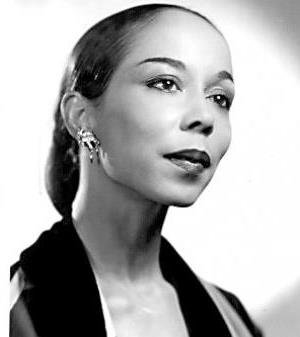 It is certainly wonderful to witness all the praise and adulation Misty Copeland is receiving for her prowess in dance. This is a great moment to reflect on another ballerina of equal agility and elegance from another era of challenge, Janet Collins.
Born March 7, 1917, in New Orleans, Collins was raised in Los Angeles. Her family chose to relocate from a city that refused them access to the local library. She attended Los Angeles City College and the city's Art Center School, now the Art Center College of Design, Pasadena. In her quest to become a premier dancer of versatility, she studied classical ballet, modern and ethnic dance.
Her first dance teachers were at a Catholic community center, but soon she was accepted by such prominent ballet instructors as Carmelita Maracci, one of the few who accepted African-American students, and with Lester Horton and Adolph Bolm.
Collins was only 15 when she auditioned for the Ballet Russe de Monte Carlo, but she declined to join the company when she was told she would have to perform while disguising the fact that she was Black.
"I said no," she told Anna Kisselgoff in a 1974 interview in The New York Times. "I sat on the steps and I cried and cried."
But the rejection spurred her, she said, to work even harder—hard enough to be an exception. She was 23 in 1940 when she first performed a theatrical dancer and had her first solo recital nine years later in New York City.
In 1943, she was featured, along with Katherine Dunham, in the film "Stormy Weather." Subsequent dates and solo appearances for choreographer Jack Cole in the film "The Thrill of Brazil" in 1946 provided her with opportunities to continue her artistic development. Temporary stints and touring with Talley Beatty during nightclub acts were also rewarding moments.
She was the recipient of the Donaldson Award in 1950 for Best Broadway Dancer for her appearance in Cole Porter's "Out of This World." It was her role as Night that earned her a wave of astonishing accolades. A year later, she became the first African-American prima ballerina with the Metropolitan Opera, where she had lead roles in "Aida" and "Carmen." She achieved this distinction four years before the great singer made her debut at the Met.
Collins excelled as well as in the Dance of the Hours in "La Gioconda" and the Bacchanale in "Samson and Delilah." This success led to invitations to perform on television, both in group and solo performances. Collins was also widely sought as a choreographer and a teacher. She taught modern dance the School of American Ballet in New York City and at Manhattanville College in Purchase, N.Y.
Artist extraordinaire Geoffrey Holder observed that Collins was "a great inspiration to me as a child in Trinidad." "What she did by dancing the way she did—to be a prima ballerina at the Metropolitan Opera House—gave everybody hope," he said.
At the very start of acquiring recognition in New York City, Collins' skills and attributes were immediately noticed and saluted by critics. "There is a wonderful sense of aliveness in the dancer's presence and in her moving," wrote noted dance authority John Martin. "She is not self-absorbed, but she is dancing completely and wholesouledly for an audience.
"On the other hand," he continued, "there is no air of showing off about it, no coyness or coquetry, but only an apparent desire to establish and maintain a communicative contact." Such praise and commendation was widely disseminated by dance experts, most of them singling out her precise execution, "the arresting mental vigor," one commentator noted.