Civil rights stalwart Constance Baker Motley and the first Black woman federal judge
Herb Boyd | 11/24/2016, midnight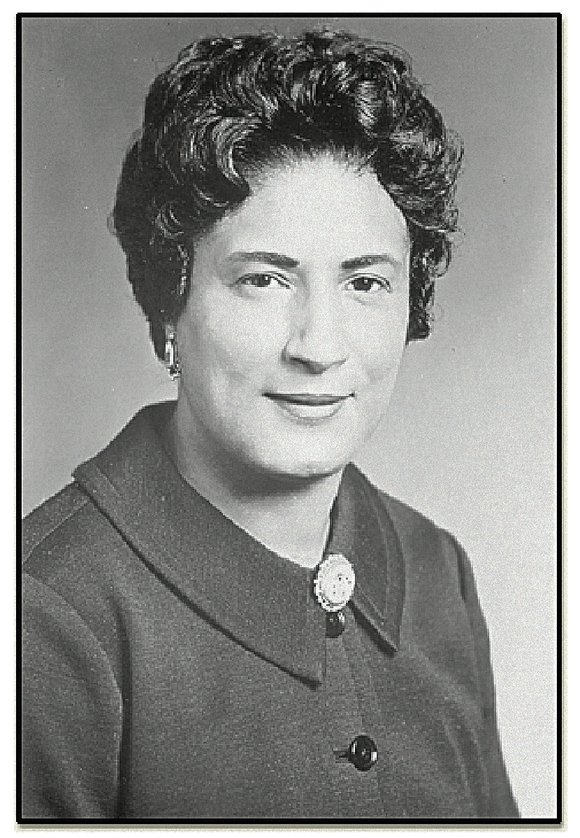 Folks might think that I conferred with the Harlem Cultural Archives in shaping my syllabus this semester on the history of the Civil Rights Movement. Such was not the case, but we have had remarkable moments of serendipity over the past two weeks with my students able to attend the HCA events on Drs. Kenneth and Mamie Clark and Judge Constance Baker Motley.
It was particularly enlightening for them last week at the Harlem Hospital, where they enjoyed speeches from such notables as Rep. Charles Rangel, former Mayor David Dinkins and Councilwoman Inez Dickens as they celebrated the co-naming of a lane for Motley.
Although the ceremony took place in the hospital's auditorium, the lane that will bear her name is the service road behind little Riverton, adjacent to Harlem River Drive, between 135th and 138th Streets.
Along with the number of dignitaries were members of Motley's family, including her son Joel Motley, who presented segments of a documentary on his mother that the HCA will assist in the completion. The brief film is a good introduction to Motley's splendidly productive life that began Sept. 14, 1921, in New Haven, Conn., where she was born. She was the ninth of 12 children whose parents were immigrants for the island nation of Nevis in the West Indies. Her father was a chef at Yale University for student groups, including the secret society Skull and Bones, and her mother was a domestic worker.
Motley attended integrated schools while coming of age in New Haven, but that didn't mean she escaped the menace of racism. On more than one occasion she was met with rejection at public facilities because of her race. These moments and others sharpened her sense of racial injustice and sparked her interest in bringing about change.
After hearing an inspirational speech by George Crawford, an alumnus of Yale Law School, Motley's dream to become a lawyer began.
A local philanthropist, Clarence Blakeslee, provided some of the financial assistance she needed to attend Fisk University. Later, she became a student at New York University, from which she received her Bachelor of Arts degree in 1943. Three years later, she earned her law degree from Columbia University School of Law.
Her remarkable native abilities did not go unnoticed, and in 1945 she was hired as a law clerk by Thurgood Marshall. Among her first assignments were working on court-martial cases filed after World War II. Her ties with Marshall continued with the NAACP, where he oversaw the organization's Legal Defense and Educational Fund. She would commit her fine legal acumen in the drafting of a complaint in 1950 that would evolve into the landmark Brown v. Board of Education case. Four years later, the U.S. Supreme Court ruled in favor of Marshall and his team of lawyers.
This victory was just a beginning for Motley, who was the counsel for a number of students involved in the Civil Rights Movement, and her legal expertise was indispensable in Dr. Martin Luther King's fight to bring down the walls of segregation in Albany, Ga, in the early 1960s. She won nine of 10 civil rights cases argued before the Supreme Court.