URBAN AGENDA: With $82 Billion Budget, City Can Afford to Give Half Fare to Working Poor
David R. Jones | 10/20/2016, 12:29 p.m.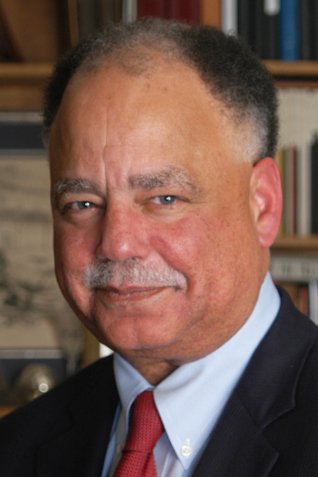 Upward mobility, made possible by commuting to good jobs and higher educational opportunities throughout our city, requires actual physical mobility. But that is becoming out of reach for one out of four low-income working-age New Yorkers who according to survey research often cannot afford bus and subway fares.
With the price of a MetroCard set to go up again next year, the time is now to take measures to make public transit affordable for all New Yorkers.
To that end, a majority of the City Council and 29 advocacy, legal, labor and community-based groups have joined in support of `Fair Fares' – a proposal introduced this year by the Community Service Society and the Riders Alliance that would make public transit affordable for hundreds of thousands of New Yorkers struggling with the high cost of public transportation.
Income-based fare discounts are already in place in San Francisco and Seattle, among other cities. Proposals to establish half-price fares for low-income residents are under consideration in Boston and Denver. Adopting such a program in New York, the most transit-dependent city in the nation, would have an immediate and positive impact on one of the city's biggest socioeconomic challenges: narrowing the income inequality gap.
Between 2007 and 2015, bus and subway fares rose by 45 percent, six times faster than average salaries in New York City, according to a recent report by the State Comptroller's Office. New York's economy is growing and median household income is inching back up to its pre-recession levels. But not everyone is benefitting. Indeed, one out of five New Yorkers still lives in poverty.
In an $82 billion dollar municipal budget, we can afford to subsidize fares a little more for the working poor, for young families struggling to get ahead, for CUNY students who tell us they shell out more on Metrocards than on books.
Mayor de Blasio has made tackling economic inequality and creating a more equitable city a cornerstone of his administration. He can make a real difference in the daily lives of struggling New Yorkers by easing their access to mass transit. Supporters of 'Fair Fares' are calling on the mayor to include funding in his Fiscal Year 2018 Executive Budget for a program that would offer half-price MetroCards to New Yorkers between the ages of 18 and 64 living in households with incomes at or below the Federal Poverty Level ($24,036 for a family of four).
According to a 2016 CSS report, The Transit Affordability Crisis; How Reduced MTA Fares Can Help Low-Income New Yorkers Move Ahead, as many as 800,000 New Yorkers would be eligible for reduced fares under this proposal. Financially-strapped New Yorkers, some of whom have been forced to beg for swipes because they lack the $2.75 fare, would save up to $700 a year on transit costs –money they could use for basics like food, rent and other necessities.
Implementation of the program could be done cost-effectively without putting additional upward pressure on MTA fares. Preliminary estimates from the Transit Affordability Crisis find that under this half-fare proposal, the City would have to make up about $200 million in lost fare revenue annually to the MTA. That is a reasonable price to pay to keep the buses and trains accessible for every New Yorker who must depend on mass transit to get to work and job interviews, attend college and job training programs, obtain health care, and enable their families to experience the richness of the city's cultural life.