We must win: New York Congressional Endorsements
EDITORIAL | 10/27/2016, midnight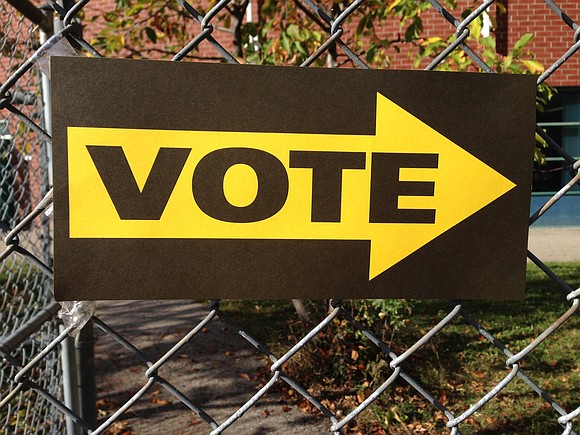 This year's presidential election is pivotal for the future of America. We have endorsed Hillary Clinton wholeheartedly in these pages previously and we do it once again today. But right now there is much more at stake than just the presidency. Right now the future of the free world rests in the balance, and I am not trying to be alarmist, I am trying to be accurate.
We have a candidate who is using scare tactics, hate, racism, misogyny, threats, lies and worse to try to hijack the democratic system. Along with him are dozens of candidates across the country who are not disavowing him, who are following his lead lockstep and adding to the hate that is already being spewed. With all of these evil men and women running for office, there must be a counter. And for the most part that counter is the Democratic Party.
The Democrats have a chance to take back the House and the Senate. That would mean if the Democrat candidate wins the presidency, then so much work could be accomplished. Supreme Court justices could be confirmed. Legislation could be passed. We could move the dial on so many things that the Republicans have stonewalled throughout the Obama presidency. We urge all voters to go to the polls and vote straight down the Democratic line. Vote for those who will really have our best interests at heart. Below are our endorsements and recommendations.
See you at the polls Nov. 8.
NY Congressional Endorsements
Our policy at the Amsterdam News is only to offer endorsements for candidates we've interviewed. But we are familiar with several of the candidates in this year's election and we can provide some guidance and recommendations.
Tom Suozzi is one candidate we've had a chance to meet and evaluate. He is a Democrat running for congress in New York's 3rd Congressional District (Nassau, Queens and Suffolk counties). What is most impressive about Suozzi is his familiarity with the issues and the ease with which he proposes his solutions, particularly on jobs, the economy and the infrastructure. All of these concerns were addressed with great success during his tenure as county executive of Nassau County. Therefore, we follow President Obama's lead here and strongly endorse Tom Suozzi as the representative in the 3rd Congressional District.
We didn't get a chance to interview Zephyr Teachout, but her reputation precedes her as a thoroughly informed activist with a passionate interest in social and political equality. Her close association with Bertha Lewis and her work with Lewis on a number of critical issues facing our community are undeniable commendations. In her bid to be the representative in the 19th Congressional District (Hudson Valley and the Catskills region) she was a convincing winner in the primaries and she has raised more than $1.5 million. She is a thoughtful and caring public servant, and again we follow President Obama's recommendation in our endorsement of Zephyr Teachout to be the next representative in the 19th Congressional District.
Colleen Deacon, who is seeking the congressional seat in the 24th Congressional District (Wayne, Cayuga and Onondaga counties), also comes highly recommended by the president, and from what we've learned of her track record she is an experienced public servant having worked in city government and elsewhere. On her webpage she outlines some of her objectives, and none resonate with more interest than her educational proposals, which are close to her heart because she is the parent of a public school student. She has promised to create world-class schools equipped with the best resources and teachers. Her opponent is formidable but not unbeatable. Down-ballot Democrats have a real fighter in Colleen Deacon and we are in her corner with our endorsement for her in the race for the 24th Congressional District.
Kim Myers faces a strong field in her quest to be the representative for the 22nd Congressional District (Chenango, Cortland, Madison and Oneida counties, and parts of several other counties in central New York). But we like her working-class background (she learned the intricacy of business by working in her father's company). Her political bona fides are bolstered by an endorsement from the Sierra Club, and she ran unopposed in the primaries. She was the minority leader of the Broome County Legislature, where she led the fight against the opioid addiction crisis. For this and other women's health issues, we throw our support to Kim Myers and endorse her to be the next representative for the 22nd Congressional District.
If the 1st Congressional District (Eastern Long Island) race was based merely on the amount of emails we received from a candidate, then Anna Throne-Holst would win hands down. But the candidate who started her own school and who has been a staunch advocate of gun control faces an uphill battle in a region that includes the tony Hamptons. Even so, as Southampton's Regional Supervisor she demonstrated a keen understanding of how to reduce budgets and upgrade the town's bond rating. She appears to have her hand on the pulse of working-class conditions without disparaging the more endowed residents of her district. Given her sense of diversity and compassion, we endorse Anna Throne-Holst to be the representative of the 1st Congressional District.
In the primaries Mike Derrick ran unopposed as a Democrat in the 21st Congressional District (Clinton, Franklin, St. Lawrence, Jefferson, Lewis and several other counties in the northeastern part of the state). Derrick faces a tough battle against the Republican incumbent but appears up to the task as a military veteran who has served in Iraq and as someone well-versed in foreign affairs. A West Point graduate, Derrick knows firsthand the importance of discipline and trust, and these are traits that we certainly need in a congress rife with corruption and mendacity. We don't know a lot about him, but he's an appealing candidate and we place our vote with him and endorse Mike Derrick for the 21st Congressional District seat.