City officials and activists file briefs for release of Pantaleo misconduct record
Mika Basson | 9/8/2016, midnight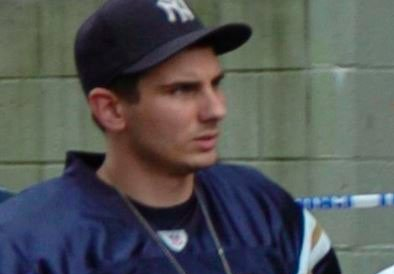 At a news conference held at City Hall Tuesday, Sept. 6, 2016, activists announced that city officials, along with Eric Garner's mother, Gwen Carr, and community organizations filed a legal action supporting the release of a summary misconduct record of NYPD officer Daniel Pantaleo, the officer who held Eric Garner in a fatal and prohibited chokehold in July 2014.
The NYPD's recent decision to conceal the officers' disciplinary actions after years of public access has sparked community organizations, Manhattan Borough President Gale Brewer and Carr to protest the city's decision to appeal the release of NYPD officers' misconduct records based on state law.
In July 2015, New York State Supreme Court Judge Alice Schlesinger ordered the release of a summary of misconduct findings against Pantaleo. Critics charge that Mayor Bill de Blasio's administration and the NYPD's heavy insistence on blaming the decision on section 50-a of the state's civil rights law, which protects officers' records of misconduct from public access without judicial approval, stands in direct contradiction to Schlesinger's ruling.
"It's a total double standard—as soon as our children are killed by the police, they release their records to criminalize them, but we don't get any information on the officers who murder them," said Carr. "De Blasio should be ashamed of himself for trying to appeal the court's decision. Where's his backbone? He's supposed to be for all people and instead he's trying to conceal the malicious things the police are doing to our children."
Communities United for Police Reform filed a brief signed by more than 30 groups and organizations that argues the de Blasio administration has taken an exceedingly broad interpretation of section 50-a, contrary to its intent and past interpretation.
"It's disappointing that the de Blasio administration continues to take steps backward on police accountability and transparency, a pattern inconsistent with the public interest of New Yorkers and our communities," said Monifa Bandele, a representative for Communities United for Police Reform. "The de Blasio administration is using the excuse of state law—with a novel interpretation—to shield more information on NYPD misconduct than the last two administrations of Bloomberg and Giuliani, notorious for ignoring and covering up police misconduct. Even when a state judge rejects its application of the law, this administration is using city taxpayer dollars to continue fighting to hide incidents of misconduct that may reveal the city could have prevented the subsequent misconduct by the officer who took the life of Eric Garner. Shame on Mayor de Blasio and our city."
A group of elected officials that included the New York City Council's 19-member Progressive Caucus and 25-member Black, Latino and Asian Caucus, Public Advocate Letitia James, Manhattan Borough President Gale Brewer and U.S. Representative Hakeem Jeffries filed their own joint amicus brief in support of the state court decision ordering the city to release the summary misconduct record of Pantaleo and opposed to the city's continued concealment. 
"We face a climate in which communities around the country—especially communities of color—are traumatized by the rampant physical, political and economic violence against them by government actors," stated the Black, Latino and Asian Caucus. "That damage is exacerbated when the state fails to enact justice in cases like Garner's, and even more so when investigations and disciplinary processes are shrouded in secrecy. We believe government should be transparent. To that end, we join reform advocates, fellow government officials and legal advocates in calling for the disclosure of these critical records, to which the public has an absolute right. Reducing the mystery surrounding these records sends a message that we as a city will not betray New Yorkers by protecting the bad actors who demonstrate inability or unwillingness to serve and protect us all."