Painter Laura Wheeler Waring, noted for her portraits and illustrations
Herb Boyd | 12/14/2017, 1:51 p.m.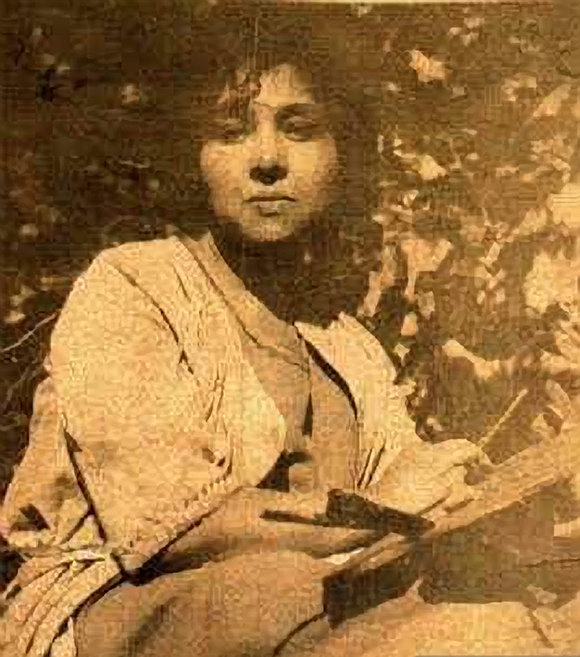 Depicted on the cover of the April 1923 edition of The Crisis magazine is the art of Laura Wheeler Waring, and this image of a woman playing an ancient harp, entitled "Egypt and Spring," was just one of several covers she illustrated.
She, along with painter Aaron Douglas, was often called on by the editor W.E.B. Du Bois, and she never failed to deliver covers that not only captured the content of that particular issue of the magazine but also gave it an engrossing stand-alone artistic quality.
The covers she created for the magazine reflected her political consciousness and her enduring and endearing connection to African and African-American history and culture, and this penchant was given even broader exposure in her portraits and still life paintings.
Waring's artistic genius was something that had long been in the making. As a child in Harford, Conn., where she was born Laura Wheeler, May 16, 1887, she demonstrated a natural ability and it was encouraged by her parents, particularly her mother, who was a teacher and amateur artist.
In 1906, she graduated from Hartford Public High School and then attended the Pennsylvania Academy of the Fine Arts in Philadelphia, from which she graduated in 1914. Even as a senior in high school she had begun teaching part-time in Philadelphia at the Cheyney Training School for Teachers, later Cheyney University. At the school, she taught art and music and later headed the divisions.
Seeking relief from her duties and obligations at Cheyney, which for the most part was a boarding school that often required her to work evenings and weekends, she embarked on a tour of Europe in 1914. During this trip abroad, she had an opportunity to study briefly at the Academie de la Grande Chaumiere in Paris. A visit to the city also allowed her to frequent the Jardin du Luxembourg, where her sketches there morphed into full-scale paintings several years later.
During her subsequent trips to Paris, she deepened her knowledge of impressionism, absorbing the works of Monet, Manet, Corot and Cezanne. "I thought again and again," she recalled in an interview, "how little of the beauty of really great pictures is revealed in the reproductions which we see and how freely and with what ease the great masters paint."
World War I interrupted her three-month stay and study of art in Europe. She often remarked how important this tour was in her understanding and development as an artist, and she was ever thankful for the scholarship that sponsored the trip.
After the war she was back in Paris and this time with a greater determination to observe and delve into the art and history of the France. One of the benefits of this second tour was to resume her study at the Academie de la Grande Chaumiere, where she was more intensively devoted to style and application. It was there that she began to cultivate her lifelong interest in portraits, particularly her choice in displaying a more realistic and vibrant method than ordinarily prevailed at the Academie.