Voices cry for Cuomo to sign 'Lavern's Law'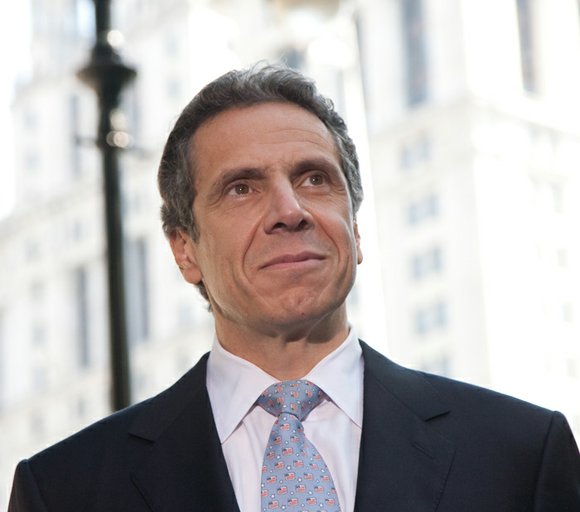 A bill that could potentially save New York patients some pain is sitting on the governor's desk not signed.
Bill A8516/S.6800, known as "Lavern's Law," would open the window to bringing medical malpractice cases involving cancer when the patient discovers the error and not when the mistake happened. Under the current law, a misdiagnosed cancer patient has a two-and-a-half-year window— after the act of negligence occurred—to file a medical malpractice lawsuit.
The bill, sponsored by New York State Assembly Member Helene Weinstein and New York State Sen. John DeFrancisco, is named after Lavern Wilkinson, a single mother of two from Brooklyn. In 2010, Wilkinson went to Kings County Hospital after experiencing chest pain. Results from an X-ray showed a suspicious mass in her chest, but a radiologist didn't tell her to inquire any further about her condition. Wilkinson returned to the same hospital two years later and was diagnosed with lung cancer. By the time of her diagnosis, the cancer had spread, but her life could've been saved if the cancer had been diagnosed earlier. She eventually died. Wilkinson's family was distressed to learn that they could not seek justice for Wilkinson's misdiagnosis because of the statute of limitations which required a suit to be filed in 2010, rather than when they learned of the error in 2012.
New York is one of only six states without a date of discovery law. Idaho, South Dakota, Minnesota, Maine and Arkansas are the other states.
In 2016, organizations, activists and labor unions collaborated on a letter sent to Cuomo urging him and the state Legislature to move forward on Lavern's Law.
"The Cuomo administration and New York State Legislature have historically stood up for patient safety," read the letter signed by 40 organizations, including the NAACP New York State Conference, Make the Road New York, Metro New York Health Care for All Campaign and the New York State Nurses Association. "We urge you to continue that support by passing the Date of Discovery Law, also known as 'Lavern's Law,' to close this harmful loophole in New York's statute of limitations so that the clock starts ticking from the date the patient first learns, or reasonably should know, of the medical error. We believe this simple fix is fair to patients, doctors and hospitals."
Victory appeared to have come to Lavern's Law advocates last June when the New York State Legislature passed Lavern's Law, signaling that a possible change was underway.
"This legislation closes a glaring loophole in the statute of limitations for medical malpractice claims involving cancer and malignant tumors," said Weinstein after the bill's passing. "Too often, by the time a patient realizes that there has been medical malpractice, the two-and-a-half-year statute of limitations has already passed and they are denied their day in court, regardless of how egregious the missed diagnosis was."
In an age of the powers that be appearing to get everything they want, it seemed to be a victory for the figurative little guy. But several key provisions were taken out of the bill for it to pass.