Celebrities come out to Flatbush to support Madison Square Boys and Girls Club toy drive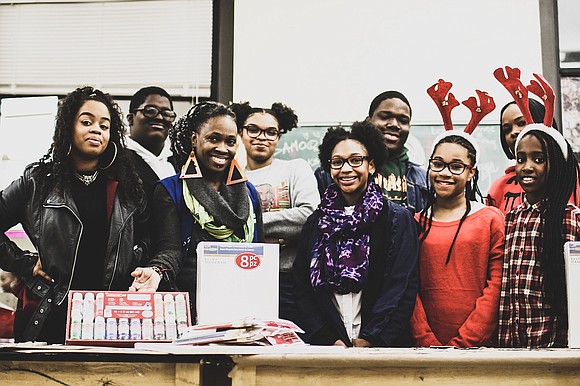 James A. Smith founder and CEO of Smith Brand Agency and Joseph Belony brought some holiday cheer to 300 students enrolled in the Madison Square Boys and Girls Club. More than 1,000 toys were gifted to the 300 kids Thursday evening, at the GiveBack toy drive event in Brooklyn.
The event featured performances and appearances by Roc Nations's Casanova, Linky First, Power's Andrea-Rachel and Marc John Jeffries, Senator Kevin Parker, Sony's Special, Barachi ,Jackson Chery, and Universal recording artist Lou GotCash.
'Youth Development Programs saved my life, it has always been a passion of mine to be able to give back to communities but it was an honor to team up with my high school friend Jospeh Belony and celebrity friends To Give Back to our own. I knew that something of this magnitude would have an impact and inspire the kids to do more, keep pushing and to know that people that came from there same neighborhood can make it and be great so, they can as well. I remember an event I attended at a youth development program produced by Harlem Children Zone and I heard a few words that night that changed my life forever. It gave me hope, inspired me to go to college and start a business. Producing this event, I hope there was a young boy or young girl that heard a few words that too will change their life and inspire them to be great," said Smith. "It always feels good to give during the holiday season, but I think it's even more important to give back to those who are not only less fortunate but who are working hard and deserve it."