Cordell Cleare is our choice for the 9th Council District
EDITORIAL | 2/9/2017, midnight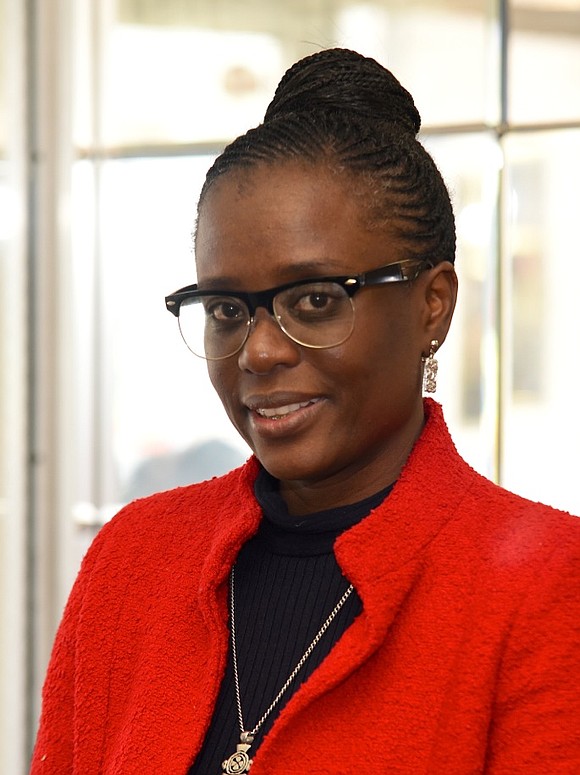 Six of the candidates seeking to be the councilmember representing District #9 appeared last week at the Amsterdam News to get its endorsement. Each possessed impressive resumes, although only one had previously held political office. We listened to each one carefully, but in the end we only endorse one candidate for office. And we base the endorsement on who we believe will best serve the community. And in our opinion that person is Cordell Cleare.
We are proud to give our endorsement to Cordell Cleare. Although she does not come with the endorsements some of the other candidates have, she has the kind of tenacity, intelligence, commitment and integrity that a councilmember needs. We have watched her grow over the years, and we clearly understand the significant role she played during her years working in the City Council and the State Senate. But now she is the one on the ticket, and it's a mission we feel comfortable in supporting, which we do wholeheartedly.
Marvin Holland, a Navy veteran and native Harlemite, is the political and legislative director of TWU Local 100, one of the largest transportation unions in the nation. Having ably assisted a number of other successful officeholders, including State Assembly members Tremaine Wright and Diana Richardson, Holland feels he is ready to assume a leadership role in the City Council. "Harlem has been suffering because it has not received the information or resources it needs," he said, citing one of the reasons for his candidacy.
Like Holland, Larry Scott Blackmon is a lifelong resident of Harlem. He has served as a deputy commissioner of the NYC Department of Parks and Recreation and the NYC Department of Small Business Services. Among the notable elected officials who have benefited from Blackmon's insight are Christine Quinn, Hillary Clinton and Sen. Chuck Schumer. "One of the top priorities I will have if I'm elected is to make sure my constituents have a clear understanding of the budget process," he said, along with ensuring his district's share of educational funding.
Few candidates for political office have the background and experience of Bill Perkins. Since 2006, he has been the State Senator representing the 30th District. He was elected three times to the City Council, where he was chosen as majority leader and chair of the Government Operations Committee. As a lifelong resident of Harlem, Perkins has been at the forefront of improving the community's infrastructure, fighting to remove rats and lead paint from the environment. If he returns to the City Council, he said, "I will continue to knock down barriers and create opportunity … and to be a voice for the voiceless."
It's not possible to cite Sen. Perkins' successes, whether on the City Council or in Albany, without the effective service of Cordell Cleare. To be sure, for more than 18 years the two public servants have been inextricably linked, but Cleare has community commitments and leadership apart from her tenure with Perkins, including her position on District #3 Community Education Council and her indefatigable fight for tenants' rights and fiscal equity. Her deep roots in Harlem are widely recognized, particularly her energetic effort to get Barack Obama elected. Now, it's her turn in the election arena. She said, "Affordable housing will be at the top of my agenda, if I'm elected."