Regina Anderson Andrews, librarian, playwright and patron of the arts
Herb Boyd | 7/27/2017, 11:11 a.m.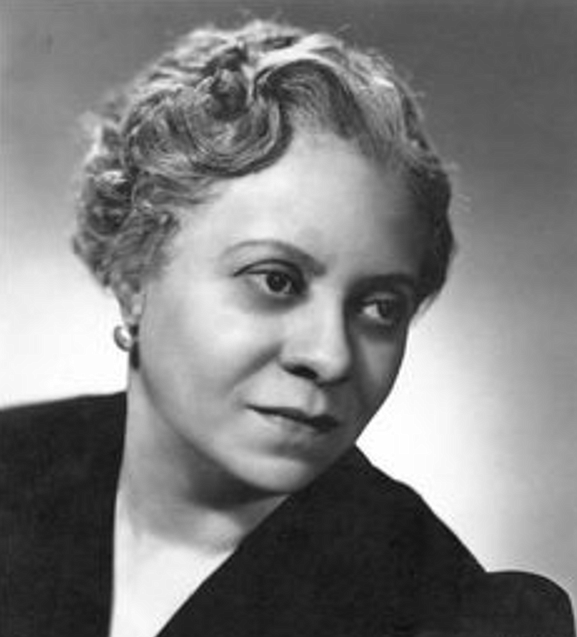 The storied Harlem Renaissance is replete with authors, but often neglected are the librarians, the bibliophiles who played an important role in keeping the books on the shelves and ensuring a struggling writer's success. Regina Anderson Andrews was such a lover of books and is considered to be one of the most prominent librarians of the era, as well as a playwright of some significance.
Born Regina M. Anderson May 21, 1901, in Chicago, her African-American blood flowed with a mixture of nationalities, including Native-American, Jewish, Swedish and East Indian. There were other European ancestries, even one grandparent who was a Confederate general during the Civil War. Added to this veritable United Nations of ethnicities, one of her grandparents was of African descent and born in Madagascar. (Another Renaissance notable Andy Razaf, the lyricist with Fats Waller, also traced his ancestry to Madagascar.)
Andrews was educated at Wilberforce University and at Columbia University. One of her first jobs was working under the supervision of Ernestine Rose as a librarian at the 135th Street Branch of the New York Public Library, now famously known as the Schomburg Center. Among her activities was organizing various group performances at the site. Living in Harlem's Sugar Hill district, she shared an apartment with Ethel Ray Nance and Louella Tucker.
The women used their space to host a variety of events, so much so it gained a reputation as the "Harlem West Side Literary Salon," perhaps rivaling the activities at A'Lelia Walker's "Dark Tower." Beyond hosting affairs at the salon, Andrews, with Gwendolyn Bennett, was also key in the creation of the Civic Club of 1924, in which such luminaries as W.E.B. Du Bois, Countee Cullen, Langston Hughes, Jean Toomer, Charles S. Johnson and Hubert Delany attended, all of them part of the retinue at the heart of the Harlem Renaissance.
Along with the venerable Du Bois, Andrews co-founded the Krigwa Players, later the Negro Experimental Theatre. One of the plays produced at the theater was Andrews' "Climbing Jacob's Ladder," which depicted a lynching. A conflict of interest with the library made it necessary for her to use a pseudonym, Ursala Trelling. Another play of hers was called "Underground" with a narrative centered on the Underground Railroad.
"Somewhere along the line a few of us [probably Dorothy Peterson, Harold Jackman and one or two others] sat in the basement of the 135th Street library one night, and we began to talk about wanting to write and produce our own dramas," Andrews told theater historian Lofton Mitchell. "Plays and revues of Black people were on downtown stages, but few were presented in Harlem where the Black playwright's audience lived. We had a few plays to work with and almost none of recent date."
The group decided not to limit themselves to just African-American plays, thus their first production was Mary Cass Canfield's "The Duchess Saw Her Prayers" and Paul Green's "No 'Count Boy." The latter play, Andrews said, "was a great success according to drama critics of the day."