Israeli tech innovations are bettering humanity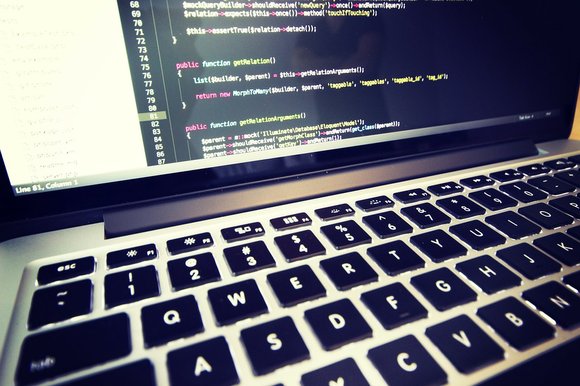 Israel, America's greatest ally in the Middle East, has emerged as a global trailblazer in innovative technology driving us all into a safer future.
For a literal and figurative illustration of this idea, look no further than Mobileye, a global leader in computer vision for autonomous driving technology headquartered in Jerusalem. California-based Intel purchased Mobileye for a whopping $15.3 billion. This milestone purchase marks the largest ever acquisition of an Israeli tech company.
Intel is looking for Mobileye to help take it to the next level of autonomous driving systems, and Intel announced its intention to move its entire automotive unit to Israel.
Mobileye's technology, developed by Israelis, is actually a game changer that will ultimately save American lives and millions of other lives worldwide through cutting-edge safety features for drivers.
I have traveled to Israel more than a dozen times, and the Israeli entrepreneurs and businessmen with whom I have met have never failed to amaze me with their boundless imagination and life-improving innovations.
It's even more incredible to consider when you reflect upon the steep odds that have been stacked against the Jewish state since even before its founding.
Israel is tiny, even smaller than the state of New Jersey, and is situated in the world's most dangerous neighborhood. Radical terrorists, who indoctrinate their children with hatred and embrace an irrational extremist ideology that justifies killing innocents, are a constant threat.
Despite living in constant vigilance against suicide bombers exploding themselves at restaurants, Hamas launching deadly rockets into civilian areas, Iran with its nuclear capability determined to wipe Israel off the map and terrorists driving vehicles into crowds of innocent people, Israel still manages rank as one of the world's premier hubs for tech innovation.
Many Americans hear the word "Israel" and they automatically associate the Jewish state with images of war, terrorism and violence being inflicted upon it.

But this land of milk and honey and biblical history continues to be a place where miracles happen.
Israel is a global superpower in innovation and technology. Premier American and other international companies in pursuit of the most cutting-edge tech research have courted its startups and experts.
In fact, most people may be surprised to learn that Israel boasts the highest concentration of startups and research and development centers per capita in the world.
A few years ago, Google purchased the Israeli startup Waze for $1.15 billion after outbidding Facebook and Apple. The acquisition of Waze marked the first Israeli consumer-app company to be purchased for more than $1 billion, catapulting Israel's "Startup Nation" to the next level.
That was also right around the time Apple purchased the Israeli 3D sensor company called PrimeSense for $300 million, just one of many examples of America tapping into Israel's expertise in computer vision and tech know-how.
What is truly amazing is that in addition to mastering the tech industry, Israel is also on the frontline of medical innovations and has gained worldwide recognition for its unprecedented discoveries.
Israeli doctors, scientists and researchers have produced pioneering medical advances that are dramatically improving the lives of millions of Americans and others worldwide. Israel is responsible for developing treatments for conditions such as paralysis, cancer, diabetes, blindness and general disabilities.
Israel is also a global leader in the groundbreaking tech arenas of cybersecurity, energy security, clean technology, agricultural techniques and defense systems.
Israel's achievements not only inspire but also transcend conflicts. Israeli innovations, cures and life-saving inventions cross boundaries, politics and religions.
Now just consider if Israel lived in quiet times, next to peaceful neighbors, and was not forced to invest most of its resources and experts into self-defense and protecting its people. Imagine the incredible Israeli potential that would be unleashed into the world.
The Jewish state would be able to contribute even more life-saving and transformative innovations for the betterment of humanity. That, too, would be a modern-day miracle. I, for one, hope to see it in our lifetime.
Mr. Williams is manager/sole owner of Howard Stirk Holdings I & II Broadcast Television Stations and the 2016 Multicultural Media Broadcast Owner of the year. Watch our "Right Side Forum" every Saturday live on Newschannel 8, TV 28 in Washington, D.C., 10:30 a.m. to 11 a.m. and repeated at 6:30 p.m., EST. Follow him on Twitter @arightside.