Ebony Alert—Activism in wake of missing DC girls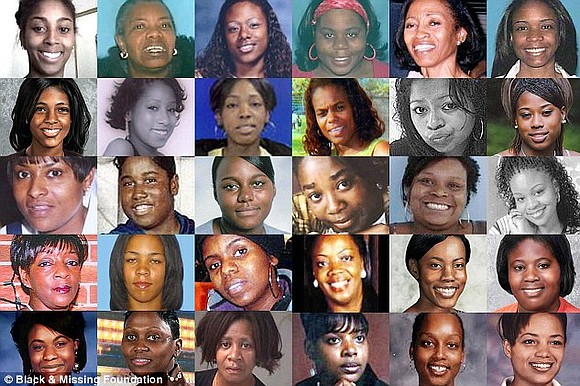 "The epidemic of sex trafficking in young girls throughout the nation is very high, including New York City," charged youth activist Erica Ford. "Young girls are being sold and used as sex objects. A lot of it is happening locally. I know in New York—in Jamaica, Queens—that they have abandoned houses that they use to house the girls. And they bring in men and use these girls as prostitutes and sex objects. It is horrific."
As Women's History Month draws to a close, the recent perceived uptick in the number of missing Black females is causing major concern within the national Black community. With a reported 10-plus young females going missing in the Washington, D.C. area in the past two weeks, Black folk are asking why the national Amber Alert was not issued in any of the cases.
On the other hand, the case of the 15-year-old white girl who reportedly ran off with or was taken by her 50-year-old teacher is getting major coverage in the mainstream media. The racial disparity is not going unnoticed by Black lay folk and activists alike.
Rio Amun posted on Facebook a picture asking, "Amber Alert: Did people receive one for all the missing Black Girls in D.C. Or is there something wrong with just my phone?" Other irate observers are simply requesting the reaction of an "Ebony Alert, since Amber is not including us at present."
Another alert doing the rounds on social media is a warning that an ad announcing, "Real opportunity to earn serious money. ... No experience required ... Paid vacations ... Benefits ... For more information or confidential interview please call..." is a trap to lure young women. @theankhlife stated, "DC. This is a fake employment ad that's being passed out to young women as a ploy to get them alone. Spread the word."
The AmNews reached out to D.C. metropolitan police but received no response by press time.
The NYPD responded to the AmNews request for the stats regarding missing children and youth in the NYC area, with the statement, "The number of missing persons is fluid."
Working with the Human Trafficking Unit, acting Brooklyn District Attorney Eric Gonzalez announced that an East New York man, his girlfriend and another woman were charged in a 24-count indictment with promoting three underage girls as prostitutes. Gonzalez said, "These defendants allegedly profited off three troubled and vulnerable young women."
Gonzalez identified the defendants as Keisia Atkins, 29, Mercedes Jones, 19, and Whetsel Wade, 45, all of East New York, Brooklyn. They are variously charged with second-, third- and fourth-degree promoting prostitution and related charges.
Gonzalez said, "Between August 2016 and November 2016, Wade promoted the 13-, 15- and 17-year-old girls as prostitutes, posting photos of them on [a classified ads website], alongside advertisements for escorts. The defendant would then allegedly drive the minors to hotels or private apartments to meet men who paid to have sex with them. In some instances, the defendant would have the Johns come to his home on Crescent Street in East New York to have sex with the girls in his living room."