The beating of Herman Bell
DEQUI KIONI-SADIKI | 9/14/2017, 3:49 p.m.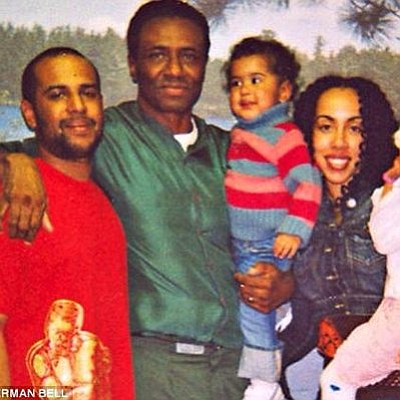 On the morning of Sept. 5, 2017, Herman Bell, an elder incarcerated at Great Meadow Correctional Facility near the upstate community of Comstock, N.Y., was brutally assaulted by a vicious gang of prison guards.
Bell has been incarcerated for the past 44 years. He is a former member of the Black Panther Party, and is one many would say "knows how to do time." In the aftermath of the vicious beating, Bell was charged with a Tier III ticket for allegedly assaulting one of the prison guards involved. Despite his serious injuries, he was quickly transferred to the punitive Five Points Correctional Facility and placed in the Solitary Housing Unit, where he is locked down 23 hours a day. If convicted of the ludicrous charge, he faces indefinite time in the SHU and the loss of privileges and "good time." It is also possible that he could also lose the potential for parole in the years to come.
Bell said that it all began with a routine morning telephone call between him and Nancy, his wife of 27 years, but it ended horribly with him suffering multiple injuries that included several cracked ribs, bruises all over his body and a swollen and blackened right eye. His eye-glasses were shattered, and he lay in an isolation unit of the infirmary for hours without treatment, followed by a speedy transfer to another facility and placement in its SHU.
While Bell was on the phone, a fight broke out in the yard (where the telephones are located), and a prison guard ordered Bell to hang up. He says that he did so, but the guard ordered him to put his hands behind his back and escorted him back into the prison—not through the usual way, where the other men were being led back in, but through the Mess Hall and into an isolated area without cameras.
Reportedly, the guard struck the first blow, and then pushed Bell hard against the wall. Bell said he fell to the ground stunned as the guard continued pummeling him. More guards rushed to the scene and joined the assault, punching and kicking Bell everywhere on his body, spraying him at close range with Mace, seriously affecting his ability to breathe and causing injury to his left eye. The attackers tried to pull off his shoes, likely trying to break his legs, but could not get his state-issued boots off. Instead, one of the guards grabbed his head and slammed it into the concrete floor multiple times. Throughout the ordeal, Bell thought he was going to die.
Bell's family and supporters say that the claim that he assaulted a prison guard is utterly unbelievable. Friends who visit him often overhear prison guards repeatedly refer to him as a "cop killer," yet Bell maintains a professional and respectful attitude. He is known to all to be a kind, gentle, patient, thoughtful and purposeful man in both his words and deeds, someone who offers steady counsel, wisdom and mentoring
to all those he encounters.