Family of Mohamed Bah demand Mayor de Blasio drop appeal of civil suit
ABDIRAHMAN ALI | 8/9/2018, midnight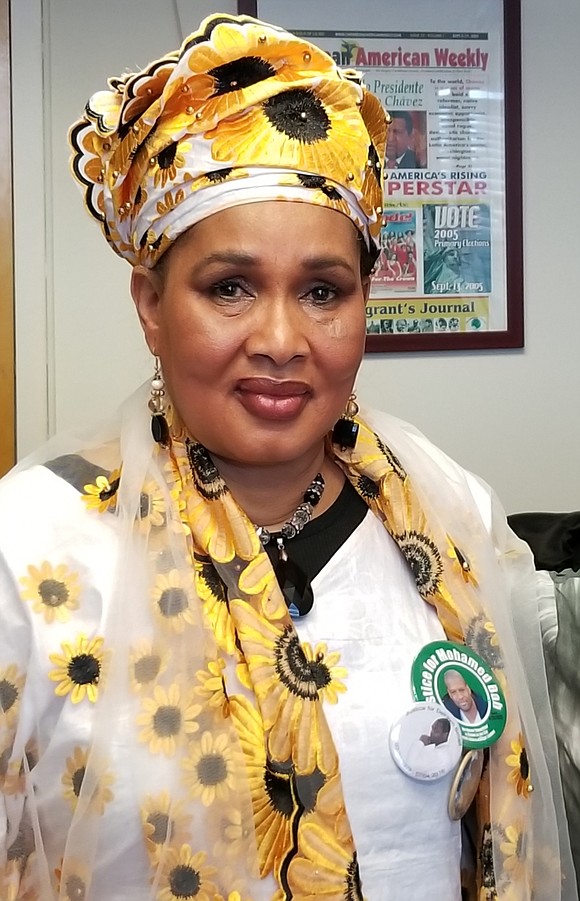 Last Wednesday, family and supporters of Mohamed Bah, a New York City resident who was killed by NYPD officers in 2012, held a rally on the steps of City Hall, addressing Mayor Bill de Blasio, whose attorneys have fought against the Bah civil suit for years.
Bah died on Sept. 25, 2012, after being shot eight times by NYPD officers inside his apartment. Bah's mother, Hawa Bah, had come to pay him a visit and had found him in a state of emotional distress—depressed and upset, in need of medical attention and unwilling to go to the hospital.
Hawa Bah call 911 for paramedics. Instead of medical help, however, Emergency Services officers were dispatched to Bah's apartment. His family maintain that against police protocol and without a warrant, they broke in through the door, guns drawn, and opened fire on Bah.
No charges were brought against the officers involved by the state or criminal justice system or the NYPD. In November 2017, the jury decided in a civil trial for the case that officer Edwin Mateo, who fired the final shot at Bah, was liable for use of excessive force. The jury also decided that the commanding officer, Lt. Michael Licitra, was liable for failure to supervise.
After the verdict, however, Mayor de Blasio's attorneys filed for qualified immunity, a legal doctrine that protects government officials from civil liability for actions performed in an official capacity, as long as their actions do not violate "clearly established" federal law or constitutional rights.
In May, Judge Kevin Castel upheld the attorneys' motion for Licitra, but not for Mateo, allowing the jury's original verdict to stand. The de Blasio administration again challenged this decision in June, filing an appeal of Judge Castel's ruling and the trial's verdict, attempting to overturn the decision on Mateo's use of excessive force.
A ruling in a civil suit cannot result in criminal accountability for the officers, and it does not mandate disciplining by the NYPD. The de Blasio administration's persistence in challenging this case, which has become an almost six-year long ordeal, has contributed to concerns about what Bah supporters call the administration's pattern of protecting abusive officers and the NYPD from accountability and scrutiny.
Last Wednesday's rally opened with chants of "Mayor de Blasio, drop the appeal. Let the Bah family start to heal." Hawa Bah was present, along with Bah family attorneys, leaders from local faith and community organizations, elected officials and other family members of loved ones killed by the NYPD.
At the rally, Bah gave an emotionally charged address. "I'm here today to call on Mayor de Blasio to stop torturing my family and drop the appeal," she said. "The mayor is opening a wound that was only starting to heal."
"Why they're appealing this case is a mystery to us," Randolph McLaughlin, a Bah family attorney, stated. "This office is choosing to continue to abuse this family.
A local organizer who spoke stated, "The police treated Mohamed like a criminal because he was Black, an immigrant, Muslim and in emotional and psychological distress."