Our incarcerated populations are our responsibility
Christina Greer PH. D | 2/15/2018, 1:54 p.m.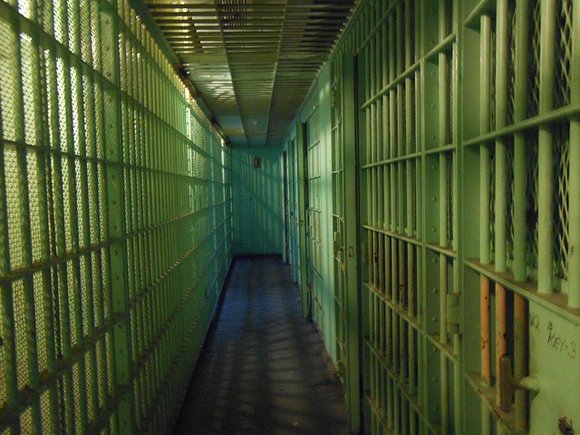 I have been reading several United Nations reports about incarceration, prison populations around the globe and the use of solitary confinement for incarcerated individuals. Most commissions from around the world argue that placing an imprisoned human being in solitary confinement for more than 16 days amounts to cruel and unusual punishment. In addition, many medical personnel and psychiatrists have argued that removing an individual from human contact and isolating them in what amounts to a cage does damage to the psyche far beyond the length of stay in isolation.
Far too many Americans are satisfied with the current state of our criminal justice system. Unfortunately, millions of Americans do not see the racist legacy of anti-Black racism that contributes to the disproportionate number of incarcerated Black men and women in federal and state prisons across the nation. Not enough people are willing to interrogate the ways in which poverty and lower socio-economic status disproportionately make particular citizens targets of the criminal justice system and the larger carceral state. I often remind my students that they likely break the law several times in their daily, weekly, monthly or yearly lives. However, the difference for many is their racial background, socio-economic status, particular neighborhood of residence, or political and social networks and knowledge.
I have recently been thinking about my incarcerated brothers and sisters after watching the thousands of proud Philadelphia Eagles fans celebrate their recent Super Bowl victory. Having grown up in Philly, I am still an Eagles fan and felt a certain sense of pride and excitement after their historic win. However, as I watched predominantly white males flip over cars and run through the streets inebriated, I thought about the decades long practice of incarcerating Black political protestors. As we speak, there are hundreds, if not thousands, of protestors who peacefully took to the streets to express their frustration at yet another police killing or injustice in their community. The ways this country celebrates and ignores rowdy behavior by whites during and after sporting events and essentially turns a blind eye to their behavior is the antithesis of how so many Blacks are treated for peacefully protesting real and tangible issues that directly affect their families, communities and life chances.
I don't have an answer as to how we can change the culture of inequitable distributions of justice, punishment and definitions of acceptable behaviors. I do know that as far too many Black Americans spend months or even years of their lives removed from society, we must consistently remember them and think of ways to substantively incorporate them back into our communities if or when they are released. That is our responsibility.
Christina Greer, Ph.D., is the 2018 NYU McSilver Institute Fellow and an associate professor at Fordham University, the author of "Black Ethnics: Race, Immigration, and the Pursuit of the American Dream" and the host of The Aftermath on Ozy.com. You can find her on Twitter @Dr_CMGreer.