Trump's former attorney about to flip?
Herb Boyd | 7/5/2018, 10:12 a.m.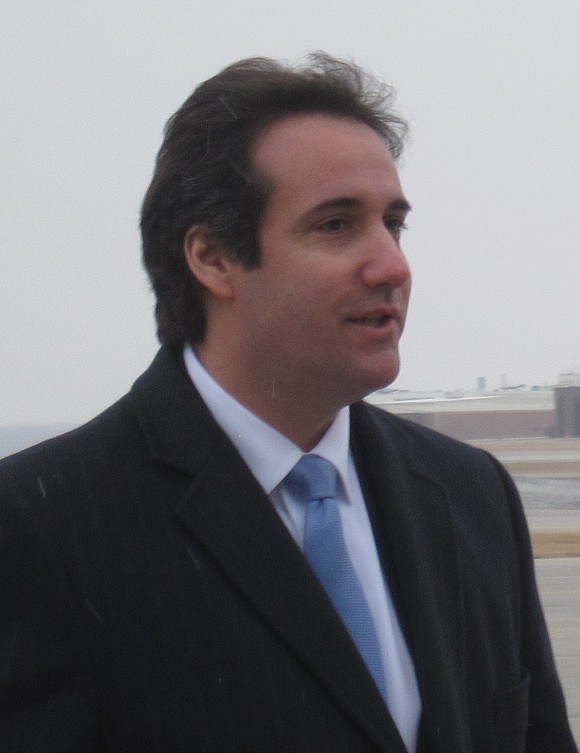 Michael Cohen, the president's former personal attorney, told George Stephanopoulos of ABC News that his first loyalty was to his family and his country. This declaration portends a stunning break with Trump to whom in the past he has expressed an unshakable loyalty.
Should Cohen, whose office, home and hotel room were raided in April with a massive cache of documents confiscated by law enforcement agents, agree to cooperate with special counsel Robert Mueller and his ongoing investigation it could deliver a devastating blow to the president.
For weeks now there has been wide speculation that Cohen would flip. Now that possibility looms even larger after his interview with Stephanopoulos, which has also provoked questions about Cohen's motives.
"I'd rather jump out of a building than turn on Donald Trump," Cohen said during an appearance on a radio show at the time of the raid on his property.
"Mr. Cohen will eventually flip," tweeted Michael Avenatti, who represents porn star Stormy Daniels, "but not for 'love of country.' He will do it…only when he has to in order to save himself." He said the interview "was a weak publicity stunt meant to try and rehabilitate his image."
Some pundits view the move as a way of putting pressure on Trump and his associates to pay his legal fees or to pardon him if he is charged and convicted of a crime. He faces a multitude of possible charges, including fraud and failure to pay taxes as well as ties to the Russian government and its collusion with the Trump administration.
A number of questions are now on the table, but one thing appears to be certain—the joint agreement between Cohen and Trump's legal team about sharing information is over.
There is still no indication how much information taken from Cohen exists behind lawyer-client privilege and cannot be used by Mueller's probe. Even so, there are thousands of emails and communications at the counsel's disposal.
In effect, another important development has occurred in a probe that could shake the Trump foundation to its very core.