Jackson family patriarch Joe Jackson terminally ill with cancer
Stacy M. Brown (NNPA Newswire Contributor) | 6/25/2018, 5:55 p.m.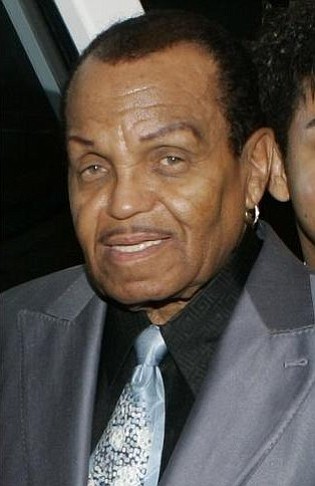 After his own failed musical aspirations, Joseph Jackson help launch his children to international stardom in the 1960s and 1970s.
He managed the Jackson 5 before the group left Motown and was rebranded as the Jacksons.
Ultimately, the patriarch is responsible for the emergence of the biggest star in pop music history, the late King of Pop, Michael Jackson.
The family has announced that the 89-year-old patriarch is terminally ill following a long battle with cancer.
"He's very frail. It's any day now," Jermaine Jackson told reporters recently.
Born in 1928 in the one-horse town of Fountain Hill, Arkansas, Joe's grandfather was a slave and he later described his upbringing as "lonely" and with "few friends," according to his biography.
His parents separated when he was 12 and after a period living with his father in California, he moved to be with his mother and four siblings in a Chicago suburb and pursued his dream of becoming a professional boxer.
It was while living with his mother that he met and married a local girl named Katherine Scruse and in 1950 the couple moved to nearby Gary, Indiana, and within eight years had nine children, including twins Marlon and Brandon, the latter of whom died at birth.
The pressures of looking after his family meant Jackson had to abandon boxing to work full-time, though he also played guitar with a blues band named The Falcons.
Although he remained frustrated at The Falcons' lack of success, it was when he caught nine-year-old son Tito playing with his guitar in 1962 that Joe's fortunes changed.
Despite initially threatening Tito with punishment for snapping a string, he urged his son to keep playing.
Jackson then encouraged Jermaine and Jackie to join Tito in forming a group, later adding Marlon to it, and eventually Michael.
Five years later The Jackson 5 played New York's Apollo Theatre in Harlem and in 1969 they were signed to Motown Records.
Their first single, "I Want You Back," was released that same year and shot straight to No. 1.
The Jackson 5 set a world record as the first musical act ever to sell 10 million records in 10 months.
With Jackson managing his children, they became world-renown stars.
"If I could go back there, to us being those kids in Gary, I'd trade all of this in for that," Jermaine Jackson said. "Too much has happened, you get lawyers, agents and everyone pulling at you. It wrecks the family."
As the calendar turned to the 1980s, the patriarch began to lose his grip on his sons' careers, particularly Michael, who under other management would turn out the groundbreaking album, "Off the Wall," and then the supremely popular and world's bestselling LP, "Thriller."
Jackson also earned a reputation as a strict disciplinarian who sometimes went over the top when administering punishment.
During a 1993 interview with Oprah Winfrey, Michael Jackson described "regurgitating" whenever he'd see his dad.
"Yeah, he regurgitates all the way to the bank," Joseph Jackson said after Michael's comment. "I taught them to be tough. We raised them in a tough neighborhood, where other kids were in gangs and getting into drugs."