Candidate and the city: Cynthia Nixon speaks one-on-one with the AmNews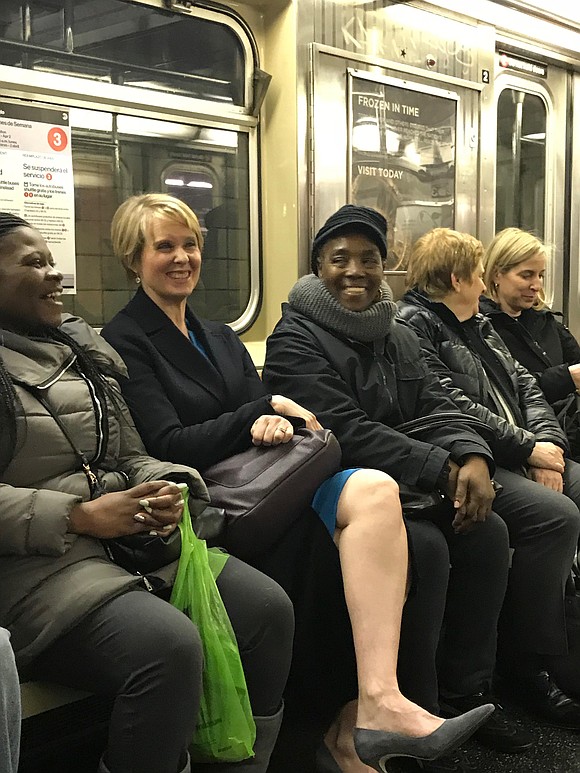 Carved into the front desk of the Bethesda Healing Center in Brownsville, Brooklyn is the phrase "We are destined to win." Approximately 30 feet away from the desk stood actress Cynthia Nixon, of "Sex and the City" fame, hoping to make that statement a reality.
Tuesday, Nixon detailed her platform a day after announcing her candidacy for New York State governor. Challenging current Governor Andrew Cuomo, Nixon told those in attendance one of the reasons she broke from the governor to take him head on.
"Eight years ago, I voted for Andrew Cuomo because I believed he was a real Democrat," Nixon said from the podium. "But since taking office, he has shown us his true colors. Today New York schools are the second most unequal in the entire country. And the gap between the richest and poorest schools has grown wider today under Andrew Cuomo than it's ever been. New York State itself is the single most unequal state in the country."
Hours later, when speaking to the AmNews in her first one-on-one interview, Nixon broke it down further.
"I think the influence [of money] in New York State has made it the single most unequal state in the whole country," Nixon said. "And our schools are the second most unequal in terms of funding. So if you're telling me I shouldn't be talking about those things … you don't have a right to silence me."
Nixon continued, "I think the influence of big money is destroying our country. That's how we got Donald Trump. He was talking to working people. He was lying to them, but he was trying to address income inequality in a way that appealed to people."
While on their way to Brownsville for the kickoff event, Nixon's team encountered subway delays. She told the AmNews that she used the delay to her advantage.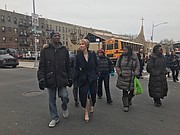 "It was an hour and a half trip that should've been 35 minutes," said Nixon. "What that meant was that I was on the train for a long time and people recognized me and heard that I was running."
Nixon spoke with multiple straphangers while waiting, which was chronicled on her representative's Twitter page.
Face recognition won't be a problem for Nixon. As a cast member of one of the most popular TV shows of the early 2000s ("Sex and the City"), which spawned a couple of feature films, she won't struggle in the "getting to know you" department with voters. But Cuomo's team has already told the public how they felt about Nixon's challenge.
During a conference call last month, as rumors swirled of Nixon running, Cuomo joked that she was put up to it by New York City Mayor Bill de Blasio or Russian President Vladimir Putin.
"Normally name recognition is relevant when it has some connection to the endeavor," said Cuomo to reporters. "If it's just about name recognition, then I'm hoping Brad Pitt, Angelina Jolie and Billy Joel don't get into the race."
Nixon suggested that Cuomo not be a Democrat.