Slain youth honored with new community center
"The community is feeling elated with the opening of The Prince Joshua Avitto Community Center," said Andre T. Mitchell, executive director of Man Up!, Inc.
The newly constructed center honors the life of Prince Joshua, who was killed in 2014 at the age of six, and is located directly across the street from where he lived.
Thursday, May 17, saw the ribbon-cutting named for the first-grader who was stabbed to death by Daniel St. Hubert in an elevator in the Boulevard Houses. A traumatized family and community lived through the killing, the eventual capture of the man who had recently been released from an institution and a trial.
The wake and funeral was held at St. Paul Community Baptist Church, and Congress, Senate, Assembly and City Council members were in attendance, alongside Mayor Bill de Blasio and his wife Chirlaine McCray.
In April 2018, to the relief of two grieving families, Daniel St. Hubert was found guilty of second degree murder and attempted murder charges. The jury agreed that he had followed Mikayla Capers, 7, and Avitto, 6, into an elevator at the Boulevard Houses in East New York and stabbed Avitto 11 times and Capers 16 times. She survived the brutal attack, and even testified during the court case.
St. Hubert faces 50 years to life when sentenced.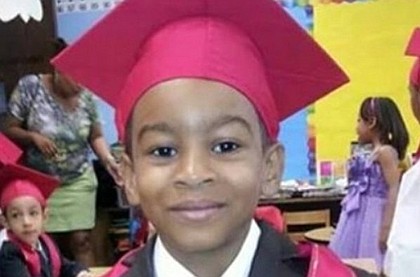 The resilient East New York community now welcomes The Prince Joshua Avitto Community Center, 876 Schenck Ave., aka 876 Prince Joshua Avitto Way. The Center is a partnership with Man Up!, Inc. and Good Shepherd Services.
"The community response has been amazing," said Mitchell. "This is a brand-new, two-story $8.5 million building constructed from the ground up on an underutilized parking lot between Boulevard and Linden houses. We have had a soft opening for the past few weeks so they can see the services we have on offer. It is open to community and tenant groups. We have had everyone from the young people to the elders coming in all day, and they are very appreciative of a center in middle of their community because it has been very needed and necessary."
Mitchell added, "In addition to programming through Man Up! and Good Shepherd, the center will have everything from legal services, to social services, media, arts and computer literacy services and sports."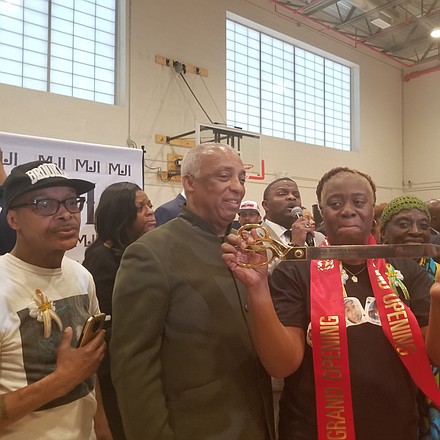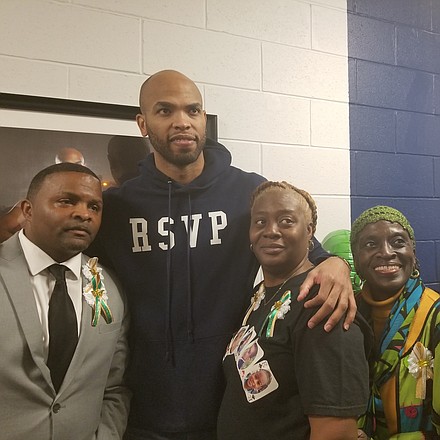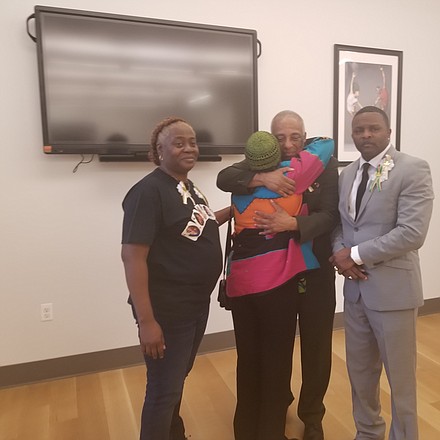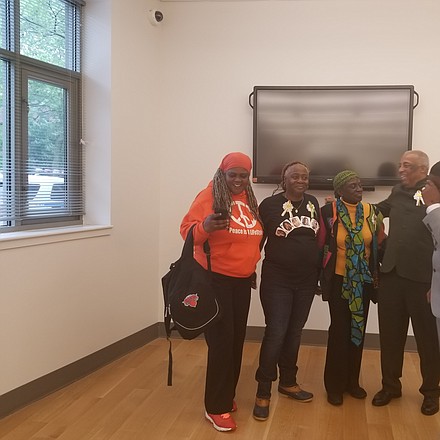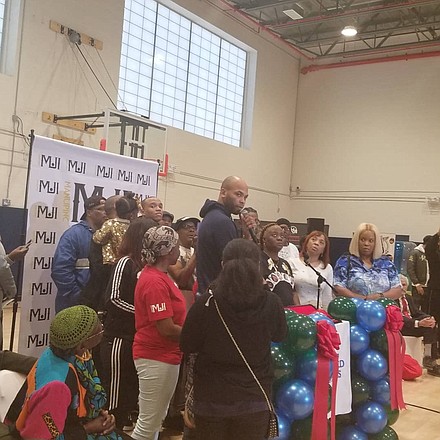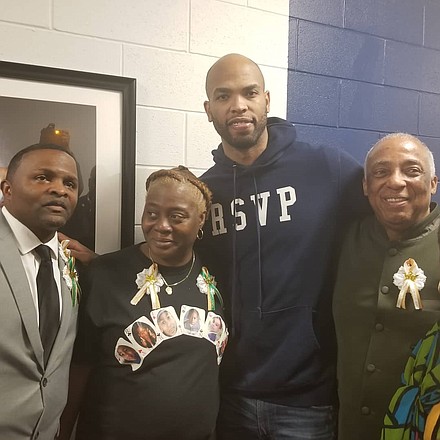 The need for a community center was initially conceived around 2010 by then Councilmember Charles Barron, who made the initial multimillion-dollar allocation to bring it to fruition.
Mitchell explained, "Following the tragic death of Prince Joshua Avitto, affectionately known as 'P.J.,' current Councilmember Inez Barron and Mayor Bill de Blasio committed to making this center a reality. The developer, Kretchmer Companies, was tapped to include the Community Center in the building of the Stanley Commons affordable housing development located on underutilized formerly NYCHA property."
"Today we celebrate an approximately $8.5-million-dollar state-of-the-art multipurpose community center at 876 Schenck, aka 876 Prince Joshua Avitto Way," said Inez Barron. "The building of versatile community centers like PJACC is an investment in our children and our communities that bring long-term results. Youth are in a supervised, constructive, creative environment, which helps them to develop strong positive character traits and job skills. The center serves as a vital focal hub for activities in the community. It is truly a beacon."