Election reform
Brooklyn Borough President Eric L. Adams | 11/29/2018, 11:22 a.m.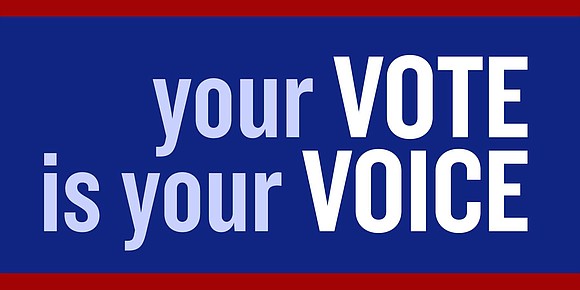 Our ancestors fought to empower all of us with the right to vote, giving us the civic duty to use that right to steer America into a fairer and more just direction. The Election Day debacle in New York City was a direct infringement on that right.
As I entered one polling site, three of five voting machines were down with jammed paper ballots. Poll workers stood by waiting for technicians to correct hundreds of jams citywide, while tens of thousands waited in line for hours—some of them abandoning their efforts altogether. My office has so far catalogued complaints from approximately 50 polling sites in Brooklyn alone that faced considerable challenges.
The excuses given by the New York City Board of Elections executive director ranged in lunacy from an excessively high voter turnout to ballot size and rainy conditions. The fact is that we had months to prepare for whatever came our way on Election Day, and our democracy cannot afford a repeat failure when the presidential election comes in two short years.
Although New York has always been known for being ahead of the curve for innovation and progressive policy, our elections are run in a backward-thinking fashion. It's an eight-track system for our iPhone age, trapped by a clogged and unimaginative bureaucracy.
Now that the dust has settled from Election Day, I am renewing the call for a five-point agenda to address the problems we encountered this year and in years past:
We must have in-depth investigations at both the city and state levels to review what went wrong with the planning, staffing and voting machines. Initial oversight hearings have been called in the Assembly and City Council, and further scrutiny is critical.
Poll workers need training that includes simple maintenance and repairs to voting machines, instead of wasting hours for technicians to arrive at a polling site for fixes as simple as removing a stuck ballot.
We must adopt early voting. Not only will this reform—available in 37 states and the District of Columbia—allow more people to cast a ballot, having multiple days of voting allows for early detection of election-related problems. Waiting until a singular Election Day is nonsensical.
Our city is home to leading technology firms, and we need to call on them for guidance and input on efficient and innovative technologies that will provide secure and reliable methods for voters to cast their ballots. We should be forward-thinking and pilot new methods such as mobile voting, which was tested for the first time last week in West Virginia.
We need buy-in from all stakeholders for structural reform at our Board of Elections.
Additionally, because 47 percent of Brooklynites speak another language at home, I support newly introduced legislation by Council Member Mark Treyger to permit interpreters to enter polling sites and assist voters. The current rules requiring that they stay 100 feet away from polling sites defeats the very intent of providing interpreters in the first place.
At the cornerstone of this country is the right to vote, which is the responsibility to be part of the process that chooses our representatives. No one should be made to endure hours-long delays or onerous difficulties to exercise that right. We can't continue to sing the same broken record of a broken system.