Tommie G. Eaddy—Chess, good conversation and a haircut
ELLIS JORDAN LEWIS | 8/15/2019, 3:25 p.m.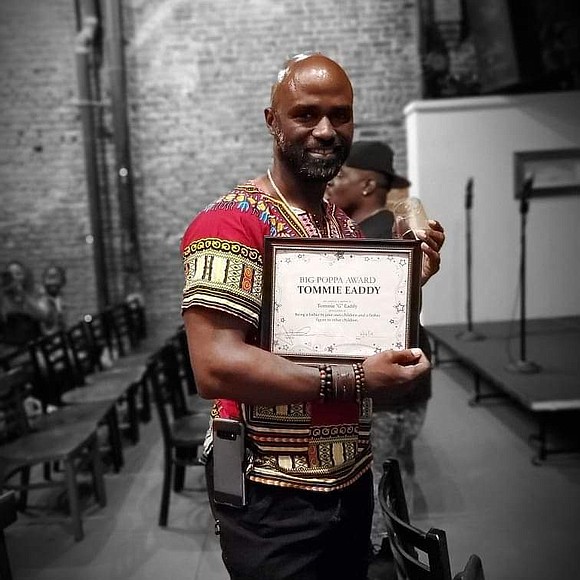 There are many barbershops across New York, but there is something special about Everything Nice. Located in Bed Stuy, Brooklyn on Ralph Avenue you will find not only a place to get a nice fade, but also a place for good conversations about life and just overall advice. In the center of this stands Tommie G. Eaddy—but customers and the youth refer to him as Gee. However, Gee is not only a barber, but also an author and businessman. In an interview with
the Amsterdam News, he discussed his book titled "I can't play chess," the overall environment of his shop, and the meaning of his brand known as "Respect My Power."
To begin Gee spoke about his book being not just about chess itself, but also how the principles of chess can relate to life. Gee began by stating, "I've been playing chess since I was 11 years old," and as this conversation continued Gee spoke about how through his playing of the popular strategy game, chess gave him certain principles. He spoke on how he "learned that there is a greater aspect" to life, and "how principles of chess connect to life." Gee also mentioned that as he continued to play the game his "interest turned to teaching people how to play chess." However, Gee also mentioned the classic excuse that people use when they don't want to learn being "chess is too hard," or how learning would be "too time-consuming." Thus, Gee took what he knew about chess and the life principles the game taught him, and applied the principles that he learned to his book about life lessons
and learning them.
Then he got into the actual environment of the shop itself. Walking into the shop you will see old soap operas or the news on two televisions. However, no one is looking at the televisions really. Instead people are talking to one another, or are simply listening to their own music. But unlike most shops, people are not heavily discussing music, clothes or sports. Instead, people are passing around knowledge and life experiences. Gee addressed how he has worked toward shaping this environment, and how he always shifts a small issue to a larger issue, or the big picture. For example, Gee says that he relates "getting fired to politics," in that a person may lose their job for reasons other than their work ethic, or a "relationship issue to a spiritual disconnect."
Gee has a known calming energy; he talks and people tend to listen.
In another instance Gee spoke about young men today and what he called the "superhero complex," and this relating to the various issues we face today.
Finally, he discussed his brand known as "Respect my Power," and the origin behind the name. To begin with the initial idea for the brand was "Respect my Black." Gee spoke about his thought process being "revolutionary thinking." However, in a discussion about the brand with a friend the word "power" came into the conversation and giving power to the people. This led to the development of the fist being at the center of the wording. In the final part of the discussion, Gee discussed the full meaning behind this brand, "It's about people being able to represent their power, and the fist represents unity and there is power in that unity."