Guyana on cusp of becoming oil producer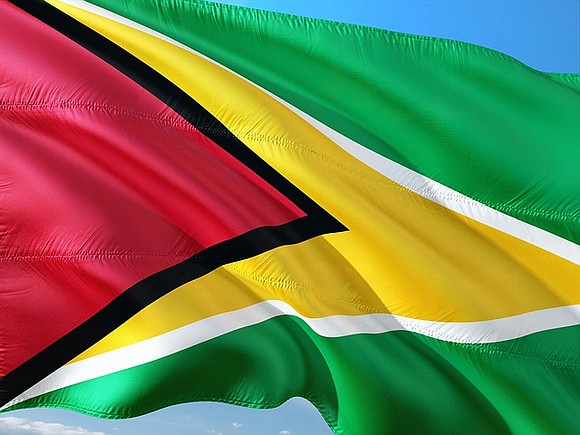 Preparations are racing ahead for Guyana, the Caribbean Community's largest and most resource-rich nation, to become the world's newest oil producer perhaps before the end of 2019 as an international consortium led by American oil giant ExxonMobil prepares to begin producing its first set of crude from below the seabed.
The Texas-based supermajor said this week that most of the safety testing systems of underwater piping equipment have largely been completed but officials had remained concerned about high seas and excessive rainfall. Exxon is in partnership with U.S.-based Hess Corporation and Nexen of China. Together, these could conspire to possibly give Guyanese a rich holiday season gift.
After decades of trying by a slew of international companies, commercial quantities of oil and gas were first discovered in May of 2015 setting off a mad rush by the world's leading oil and gas producers to Guyana as Exxon had reported very large quantities of sweet light crude that would require relatively limited refining from its super large Liza 1 field.
Since then, the consortium has drilled 15 successful wells in its Stabroek Block, encountering an extraordinary strike rate of only two dry wells from 15 when it vessels explored for hydrocarbons below the seabed. Most of the successful wells are located about 120 miles north and northeast of the capital, Georgetown and tantalizingly close to the border with Suriname. The finds have excited a number of global mega firms with offshore concessions in Guyana's neighbor to the east, but no successful wells have been drilled so far. Officials there say it is only a matter of time before Suriname finds oil offshore. It currently produced about 16,000 barrels daily from onshore wells.
Meanwhile, when production starts, it would mean that Guyana would have joined Trinidad, its neighbor to the northwest, Barbados and Suriname as producers in the 15-nation group of countries. The Guyana finds have so excited Caribbean nations that authorities in Jamaica, Grenada, Barbados and The Bahamas have either stepped up offshore exploration or are moving to hand out exploratory permits in earnest. Jamaican authorities reported earlier in the year surface sea oil seeps off its southern coast and seepages of crude from areas inland. Jamaica could be the next in line to declare a shout.
As an indication of how far along preparations for first oil have gone, Guyana's Department of Energy said that it has arranged face-to-face bidding sessions with global companies to help Guyana deal with its first three lifts of its share of the crude. Apart from the three in the consortium, others invited to the sessions had included British Petroleum, Chevron, Dutch Shell, Total of France and ENI of Italy.
Energy czar Mark Bynoe reported that these firms have well developed expertise in oil refining and marketing and could help an inexperienced country like Guyana in this area.
The de-risking and popularity of the Guyana Basin has also been assisted by the fact that Tullow Oil of the United Kingdom has also successfully drilled two wells near to Exxon's Stabroek Block in recent weeks. It plans to sink several more exploratory wells in the new year. Similar plans are in train by Repsol of Spain and CGX Energy of Canada whose concessions are close to the Suriname border.
Commercial finds could set up Guyana as one of the world most exciting places to explore for oil and gas. Exxon plans to produce about 120,000 barrels of oil per day when its early production systems settle down in 2020. That start-up figure would almost double the daily production of Trinidad, an oil producer for more than 100 years. The oil would be stored on a massive Floating Production Storage and Offloading vessel (FPSO). Crude supplies will be carted away by visiting tankers to markets.