Melba Liston, a marvelous trombonist, composer and arranger
Herb Boyd | 1/10/2019, 1:47 p.m.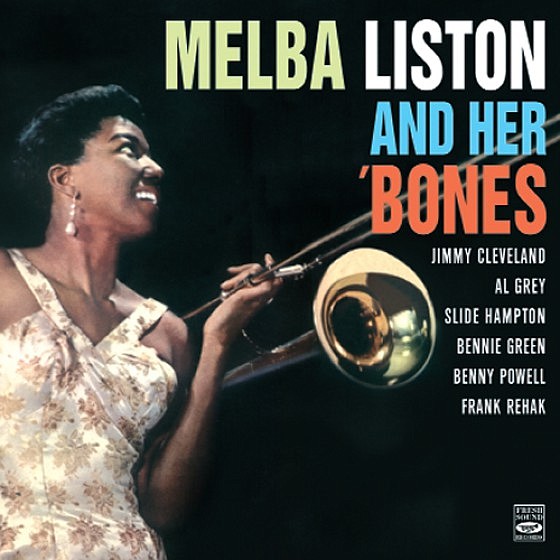 Coming of age in Los Angeles, Melba Liston, the noted jazz trombonist and composer, attended high school with the famed saxophonist Dexter Gordon. She spent many hours in the company of the great multireedist Eric Dolphy. The esteemed pianist and bandleader Randy Weston wrote a song in tribute to her musical genius.
Quite apart from the significant others cited here, the operative word is "genius," and she was still a child when evidence of it began to flower. Born Jan. 13, 1926, in Kansas City, Mo., Melba Doretta Liston was 7 years old when her parents bought her a trombone. She had seen the instrument when a traveling music store came to her elementary school. "When I saw the trombone," she said, "I thought how beautiful it looked, and I knew I just had to have one. No one told me that it was difficult to master."
Despite the challenge of learning the slide and having to turn her head sideways to reach certain notes in the slide positions, in the matter of a year Liston was proficient enough on the horn to begin performing on a local radio show. After a disappointing experience with a teacher, she began teaching herself to play by ear. The family relocated to Los Angeles in 1937, and almost immediately she was promoted to high school, although she had only been in the sixth grade in Kansas City.
Liston had better success with another teacher, Alma Hightower, but by the time she was 16 she was a member of the musicians' union and ready to embark on a professional career. One of her first gigs was with the band of the Lincoln Theater in Los Angeles. Working there provided her an opportunity to engage members of the International Sweethearts of Rhythm, occasionally writing arrangements for them and other groups at the theater.
When trumpeter Gerald Wilson formed his new band, Liston joined and she remained there until 1948. Her next stop was with Dizzy Gillespie's big band, and that put her in close proximity on the bandstand with such luminaries as John Coltrane and John Lewis. But the stint here, although instructive, lasted only a year. she was soon back with Wilson in a band that traveled with Billie Holiday. Their tour dates in the South, as it was for many African-American musicians then, was stress-filled, mainly because of the inconvenience of racism and segregation.
According to Weston, "On one occasion, she was stranded with Billie Holiday, both of them broke, in a hostile South Carolina, and on another, she walked about playing a harp in the film 'The Ten Commandments.'"
Liston offers a different version of this experience. "I had a long thing with Lana Turner and walked around behind her playing a harp in 'The Prodigal' [1955] and was a member of the palace orchestra in 'The Ten Commandments,'" she recalled. "I was tall and skinny then, and they said that had they known about me sooner, they could have used me in several of those Egyptian movies. I never really took acting seriously. It was nice doing those movies, but they're all crazy out there in Hollywood."