Under-the-radar foodie destinations
SHERYL NANCE-NASH | 7/3/2019, 1:44 p.m.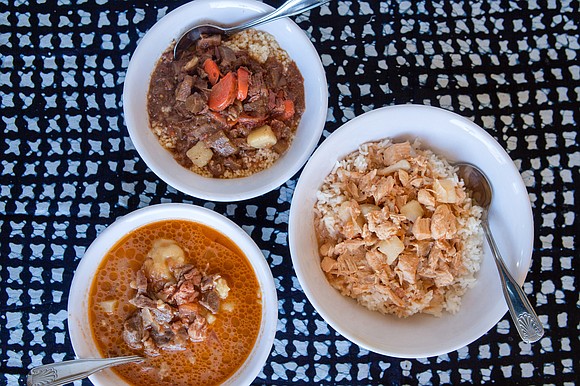 Food, glorious food! When you go on vacation, the culinary scene is no small consideration. Die hard foodies will travel some places primarily for the restaurant fare. You expect good food in cities like San Francisco, New York, New Orleans and Charleston, just to name a few. But as the nation becomes more obsessed than ever with food—think of all the cooking shows and magazines devoted to cuisine—truth is, there's plenty good eating in some of the unlikeliest places.
Here are some of the under-the-radar foodie havens.
Lexington, Kentucky
When you think of Kentucky, what likely comes to mind is Louisville and the Kentucky Derby. But put Lexington on your must-eat-there list. There are more than 120 locally-owned restaurants, including unexpected, international cuisines like Asian-fusion, South American, Sri Lankan and Caribbean. Lexington also features the state's first indoor Aquaponics Farm (Food Chain), the Donut Trail, and six-time James Beard nominee chef Ouita Michel's Honeywood. For more than a decade, folks in Lexington have enjoyed Sav's Grill & West African Cuisine.
Mamadou "Sav" Savané grew up in Guinea, West Africa and learned cooking from his mother and sisters. His bowls of rice smothered in rich African sauces like "Peanut Goat" and "Mafen Veg" are favorites.
Since last year, one place to be seen and eat is the Lexington Distillery District. Not only are there a slew of restaurants, but the James Pepper Distillery and The Burl, a new live music hall. Lexington was early to get in on the food hall craze. It opened the state's first one two years ago. The Barn features all-local, all-independent restaurateurs. Feast on pasture-raised chicken, Greek street, Japanese ramen and much more.
San Diego, California
San Francisco and Los Angeles get most of the buzz for California cuisine. But San Diego is no ugly stepsister. In fact, recently San Diego received the first Michelin star for one of its restaurants, Addison. What makes San Diego special? It's a melting pot of culture from around the globe. One of the newest "it spots" is Fort Oak. Co-owner and chef, Brad Wise, is behind the good grub. He's got cred, like recently cooking at the James Beard House last fall. Fort Oak is hip indeed. It's located on Fort Stockton Drive at a former Ford dealership with historic significance to the exclusive San Diego neighborhood. The bar is housed in the original car dealership's showroom while the dining room and chef's kitchen are located on the ground floor of a new contemporary high-rise building by noted architect Jonathan Segal. Signature dishes include Goat Milk Cavatelli with charred broccoli, fennel sausage, truffle, soft herbs and grana di capra; Opah Belly Pastrami Toast with gribiche, mustard seed, pickled shallots, herb salad and egg yolk caviar, or try Chicken Fried Quail with cornbread, cabbage, local beans, red-eye gravy and dates; and Local Duck with heirloom beans, duck sausage, carrots, vadouvan, chervil. The mood is set with a vast, open kitchen. You'll have the honor of watching your fine meal prepared over an open fire, 7,000-pound grill.
Tupelo, Mississippi