Guyana appeals court over turns opposition toppling of government for now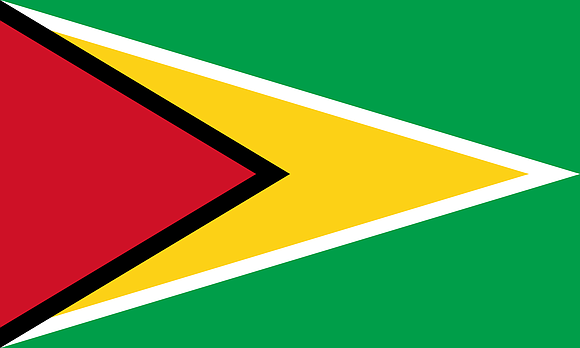 In a stunning reversal of political fortunes, a Guyanese appeals court has overturned a late December opposition no confidence vote. That vote had toppled the Afro-Guyanese-dominated coalition government ruling that the wrong formula had been used to determine the vote that ousted the administration and forced it into calling emergency general elections.
Two Afro-Guyanese judges, Judiciary Chancellor Yonette Cummings and Dawn Gregory, this past weekend ruled that lawmakers required 34 rather than 33 votes to form an absolute majority of the 65 seats in the assembly to topple the administration of retired army general David Granger. The third appeals Indo-Guyanese judge, Mr. Rishi Persaud, disagreed and ruled that the Indo-Guyanese-dominated opposition People's Progressive Party had indeed succeeded in winning the no confidence motion when it had persuaded Indo-Guyanese government lawmaker Charrandass Persaud to switch sides and vote yes for the motion. Persaud fled to Canada hours after voting against his own government.
The yes vote had effectively brought down the government and plunged the Caribbean Community's largest and richest member state into constitutionally unchartered and uncharted waters, perhaps temporarily saved now only by Friday's 2-1 vote. But the Trinidad-based Caribbean Court of Justice is Guyana's final judicial arbiter and will hear the appeal of the opposition sometime in the coming weeks.
The opposition, like Parliamentary Speaker Barton Scotland, verily believed that 33 votes had represented a simple and sufficient majority of the 65 sitting members but depending on which side you are on, the contention is that 32.5 is the real half of 65 and therefore the final figure has to be rounded up by adding one more, making it a clear and absolute majority of 34 rather than a simple majority of 33. That is what the regional court is being asked to pronounce on.
Had the judges not so ruled in a stunning outcome for the opposition, authorities were heading with breakneck speed to determine a date for fresh general elections as the law states that such new polls must be held within 90 dates of the Dec. 21 vote. The elections commission has proposed a date any time after late November of this year because it was caught by surprise by the vote, sparking credible allegations that it was siding with government to drag out the life of cabinet until close to its five-year mandate of around mid next year.
The temporary reprieve now means that parliament will be recalled to deal with a slew of outstanding legislation including those related to the country becoming a major oil producer by the third quarter, financial bills for the elections and a slew of others whose passage were interrupted by the no confidence motion.
Still, neither the incumbent coalition grouping nor the PPP is making any political 'bones' that the 2020 elections campaign has begun in earnest. On Wednesday, March 27, close to 20 different cabinet ministers along with heads of state and para statal agencies sat under large tents at a city location across from the presidency to "meet and serve the people" at a one-stop public outreach. There citizens can get immediate solutions to problems they have complained about ad nausea. The traveling, mobile outreaches will move around the country as authorities put their foot on the pedal to ensure a second five year term with hundreds of millions of oil revenues looming.
The opposition on the other hand hopes that the final court will see to its arguments of 33 votes and push government back into naming a date for new elections, confident it will win a majority and return to government even as many of its senior leadership are before the courts on criminal corruption charges from 1992-2015.