MTA proposed capital plan aims to improve public transit systemwide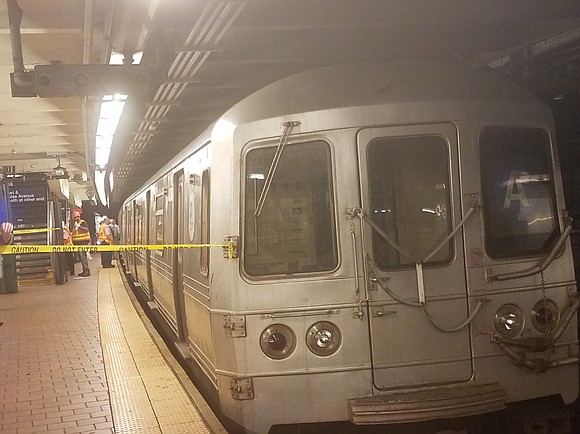 The MTA announced this week it is proposing $51.5 billion for its capital plan over the next five years for improvements to subways, buses and railroads. Officials say it is the largest capital plan in the agency's history, which might sound like good news to straphangers but also has some consequences.
Highlights of the plan include $7.1 billion for signal modernization, $6.1 billion for 1,900 new subway cars, $5.2 billion to make 70 stations accessible, $4.1 billion for repairs to 175 stations, including 78 elevators, $2.6 billion to replace 60 miles of track and $3.5 billion to replace more than 2,200 of the oldest buses.
"This proposed 2020-2024 Capital Program—the most ambitious capital plan in the agency's history—builds on the success of the Subway Action Plan, and with new tools such as Design-Build and the reorganization that is underway we're certain we can deliver for our customers," said Patrick J. Foye, MTA chairman and CEO. "This plan expands service, increases reliability, speeds up the system, and delivers the world's largest ever investment in accessibility, for both NYC Transit and the MTA's commuter railroads, and at the end of this five-year period, New Yorkers will see a revitalized and modern system for the 21st century and beyond."
MTA President Andy Byford said the plan will put the over 100-year-old transit system on par with other systems around the world.
"The system has been stabilized and this capital plan offers us an extraordinary opportunity to now modernize it and provide world-class transit options to New Yorkers in an unprecedented time frame, and as we move forward we will rise to that challenge on behalf of our customers," he said.
In a statement, the MTA's Chief Diversity Officer Michael J. Garner said the proposed capital plan will also have an impact on how the MTA does business with MWBE firms looking for procurement opportunities.
"This proposed program represents a huge, fantastic step forward in terms of opportunities for NYS certified minority- and woman-owned businesses (MWBEs), who will be able to benefit from a record $16.5 billion in procurement opportunities pursuant to NYS's MWBE program," he said. "From an economic development perspective, we know that access to government contracts equals job creation in the MWBE community, home ownership, access to health care and better educational opportunities."
The plan sounds like welcome news to riders who deal with long delays and closed off lines and stations due to construction, all while dealing with increases in fare. In a statement, public transit riders advocacy group The Straphanger Campaign says more needs to be known about the plan before getting the seal of approval.
"These improvements are vital to the future of New York City's transit system, but require leadership from Albany to ensure that the MTA has the full funding necessary to turn
this plan into reality, one that doesn't borrow funds on the backs of riders," the Campaign said. "We look forward to reviewing the full plan once it is released."
Officials said $25 billion to pay for the capital will come from bonds backed by new revenue streams authorized in the State budget. One of those revenue streams would be congestion pricing in Midtown i.e. "Central Business District Tolling." The Regional Plan Association released a report this week outlining how it would implement congestion pricing. One of the suggestions is tolling drivers up to $9 to go into Midtown Manhattan.
The zone for congestion pricing would go from Lower Manhattan to 60th Street not including drivers on the FDR Drive and the West Side Highway.
"The Capital Plan provides an historic opportunity in that new funding has been secured to support $25 billion in Capital Plan projects including from the State's passage of Congestion Pricing in the Central Business District," Gov. Andrew Cuomo said in a letter to the MTA earlier this month.
If approved by the state legislature, Cuomo will provide $3 billion for the plan. The city will provide the same amount.
As to how the money will be collected, the RPA is not recommending the city use E-Z Pass, which is used on bridges, tunnels and turnpikes. The MTA reportedly plans to announce a method by the end of the year.
The MTA says it should receive $10.68 billion from federal funding programs. Another $10 billion will come from a progressive tax on high-end real estate sales and the elimination of the internet tax advantage.