10 immigration headlines you may have missed while blinking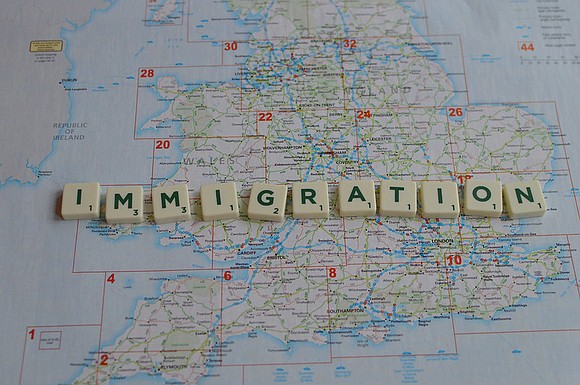 There is just so much happening on the immigration front under this draconian administration and its cohorts in the Senate weekly that it feels like you miss a lot with just a blink. Here's a look back at some of the top news headlines you may have missed in the past week alone:
1: Under a pilot program that has reportedly been running for months, immigrant asylum seekers to the U.S. are now being interviewed by U.S. Customs Border Patrol agents rather than asylum officers, immigration authorities confirmed to CBS News. Of course, attorneys and immigrant advocates have said enforcement officers should not be responsible for interviewing migrants expressing credible fear and seeking a haven in the U.S., but since when has that stopped this administration? Their claim? That CBP agents would not approve as many "credible fear" interviews.
2: We have now moved from 'tent cities' to 'tent courts' at the U.S.' southern border. The Trump administration has built courts using tents and shipping containers in Brownsville and Laredo, Texas, solely to hold asylum hearings for immigrants forced to remain in Mexico until a judge, under the Migrant Protection Protocols, hears their case. In one case, the judge and the government lawyer appeared remotely from the immigration court in Harlingen, Texas and there was no translator for the migrants or attorney provided unless the immigrant had secured a volunteer rights attorney. A CBP official told CBS News that the agency was also instructing migrants to show up four hours before their court hearing appointment "to allow for processing and transportation."
3: The backlog in deportation hearings now pending in U.S. immigration courts officially surpassed 1 million cases in August, according to The Wall Street Journal. The figure has nearly doubled since Donald Trump took office in January 2017, when about 542,000 cases were pending. It comes despite the Trump administration's varied attempts to cut back on asylum claims.
4: The administration on Sept. 19 filed a 71-page federal in a NYC appeals court trying to overturn a New York federal judge's decision earlier this year that blocked them from ending Temporary Protected Status, or TPS, for Haitians, according to the Miami Herald. Filed on behalf of the Department of Homeland Security, Department of Justice, lawyers argued that U.S. District Judge William F. Kuntz of the Eastern District of New York "erred" when he issued a nationwide temporary injunction that prevented DHS from taking steps to force Haitian TPS holders to return to Haiti.
5: The ACLU was back in court again on Friday, Sept. 20, pushing to block the Trump administration from continuing to separate families at the border. As this column reiterated last week, this is still going on in defiance of the nationwide injunction issued last year. At least 950 parents and children—including babies—have been separated since then, the ACLU says, noting that the administration is manufacturing flimsy reasons to justify separating families under the guise of child welfare. They include an instance where a CBP agent blamed a father for neglect when his two-year-old daughter developed a fever and then separated the family and deported the father.