NYC Health + Hospitals to triple IC capacity and expand personnel
Tara Michel | 4/7/2020, 10:09 a.m.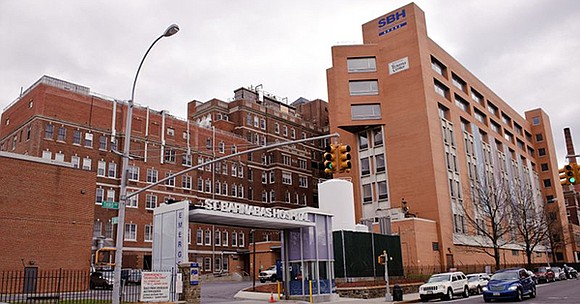 To accommodate the rise in patients due to the increasing spread of the coronavirus, NYC Health + Hospitals plan to create more than 2,475 hospital beds, 760 ICU beds, and 2, 500 health care workers.
The virus hits various parts of New York City at different moments. NYC has leveled the COVID-19 surge across the system by transferring 193 non-ICU and 43 ICU COVID-19 patients from hospitals that have been most affected including Elmhurst, Queens, Lincoln, Woodhull, and Kings County to other hospitals with greater capacity in the last few weeks. Patients have been moving to Coney Island hospital, Harlem hospital, Metropolitan hospital, Jacobi Medical Center, and North Central Bronx Hospital.
"Our City faces unprecedented challenges in the weeks ahead," said Mayor Bill de Blasio. "Every ventilator and ICU bed can save life, which is why we are marshalling every possible resource to our hospitals in record time."
Elmhurst hospital is in an area of central Queens where many districts depend on this hospital because there is no other in the area. Throughout the surge, Elmhurst grew from 29 to 111 ICU beds, with 30 more on the way. Other hospitals like Lincoln hospital grew from 34 to 114 with an additional 34 beds in the upcoming weeks. Bellevue hospital grew from 66 to 127 ICU beds with 52 more on the way.
Hundreds and thousands of medical/surgical and ICU beds are currently in place at new hospital facilities. Including Samaritan's Purse, USNS Comfort, H+H Color A Building, and Hotels. Phase one is currently done at the Javits Center and Phase two will be completed in late April where more beds will be available. USTA Billie Jean King National Tennis Center and Brooklyn Cruise Terminal will receive beds in Mid-April.
President and CEO of NYC Health + Hospitals Mitchell Katz, MD says: "These are changes that you would expect under normal circumstances would take 6 months to a year to get the beds, staff, equipment in place. Every single one of these beds represents courageous nurses and physicians taking care of patients."
Many places in NYC would be available to create additional space, but one of the challenges is having the staff. Health + Hospitals have added 165 physicians, nurse practitioners, and physicians assistants to the system with another 350 coming next week. There are 1,000 registered nurses deployed with another 1,000 coming within two weeks.
The key to moving forward is to have more large spaces and more hotels. NYC needs to secure as many more beds, health care personnel, and equipment to prepare for the peak time of the epidemic projected to occur sometime in April or early May.