Gov. Murphy introduces 'The Road Back' plan for New Jersey
CYRIL JOSH BARKER | 4/30/2020, midnight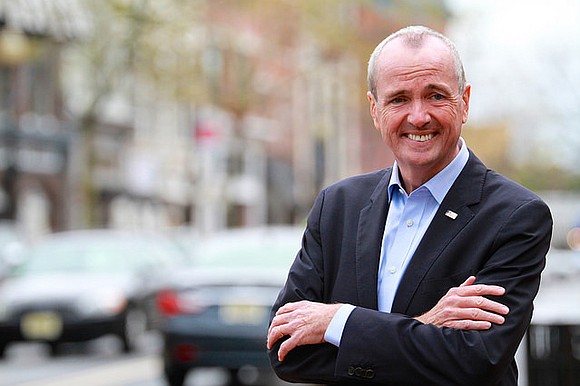 This week, Gov. Phil Murphy announced his vision, "The Road Back: Restoring Economic Health Through Public Health," to restart New Jersey and put the state on the road to recovery.
Outlining six key principles the plan is aimed at guiding the process for restoring New Jersey's economic health by ensuring public health. The six points include a 14-day time frame where new COVID-19 infections and hospitalizations drop, creating safe places for quarantine, expanding testing capacity, contact tracing, executing an economic restart and a plan to deal with future pandemics.
"Our priority is to use science, data, and facts to put New Jersey on the road to recovery. In order to restore economic health, we must first promote public health," said Murphy. "These key principles and metrics are critical for giving New Jerseyans confidence that we will re-open our state with our public health protocols firmly in place and our health care system prepared. Restarting New Jersey's economy and returning people to work will be done methodically, strategically, and responsibly."
Murphy's stay-at-home executive order, which has been in effect since March 21, will remain in effect in its entirety until further notice. The following six principles and key metrics will guide the process for lifting restrictions and restoring New Jersey's economic health through public health.
"The healthcare community is here to care," said New Jersey Hospital Association President and CEO Cathy Bennett. "We support Gov. Murphy and the State as they plan for a smart, safe return of economic and social activity. We have learned a great deal since COVID-19 arrived in our state. Our clinical experts, infection prevention professionals and others have optimized processes for providing safe care while protecting patients and residents from virus transmission."
State Assembly Speaker Craig Coughlin recently announced that he will establish a new advisory panel to assist him and other members of assembly leadership on efforts to ensure New Jersey can responsibly recover from the devastating impacts of COVID-19 when the pandemic subsides.
The private sector panel will consist of experts in the fields of government, health care, education, higher education, business, commerce, tourism and social services. The advisory panel will be chaired by George R. Zoffinger who has led six different companies in his professional career and is currently president and chief executive officer at Constellation Capital Corp.