When you're ready to travel again: Support Black-owned hotels and B&Bs!
SHERYL NANCE-NASH | 8/13/2020, midnight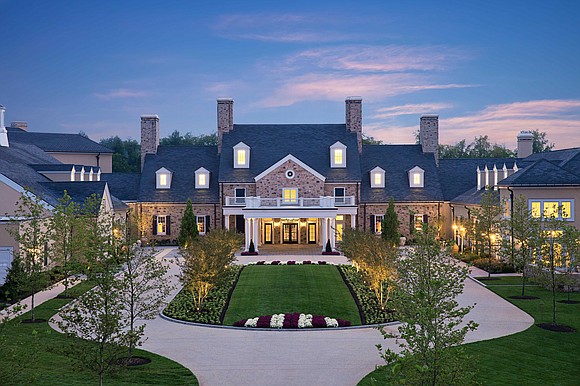 Few businesses have taken a hit during the pandemic like those in the travel industry. When you're ready to travel again, if you haven't already been doing so, seek out Black-owned hotels and B&Bs. They need our support more than ever.

For an extra heaping of TLC, here are a few that should top your list.
The Ivy, Baltimore
It's not often that you open your hotel suite and think twice about rushing off to explore the city. The room is a destination, elegant with a gas fireplace, canopied bed and carefully curated furniture, a blend of old and new. It's a place fit for royalty and one with a regal past. This 19th century restored mansion in the Mount Vernon historic district downtown became The Ivy in 2015, but was once the private home of banker and industrialist John Gilman, as well as inventor William Painter and his wife Harriet. The Ivy was where Baltimore's business leaders and glitterati gathered for galas and events. The work of local artists and artisans is featured in the mural walls and elsewhere in the hotel. You feel comfortable amid the elegance. Owners Eddie and Sylvia Brown have attentive staff that fuss over you, making sure that no need goes unmet. Make yourself a drink at the Mansion Bar, relax in the garden, play a game of pool, make like you're Alicia Keys on the piano. Or if you like, select a book from the library and cozy up to a fireplace in your room or in the library.
Quintessentials Bed & Breakfast and Spa, East Marion, New York
You'll find this oasis on the North Fork of Long Island. The house was built in the 1840s by Captain Leek and is listed on the Long Island Society for the Preservation of Antiquities (LISPA) as a fine example of a sea captain's house. You'll love the architectural details like a magnificent Widow's Walk cupola, ornate gingerbread trim, and hand-carved corbels. Enjoy the full-service spa. There are five rooms with fireplaces, whirlpool baths, private decks and farm to table meals. You'll love the warmth of owner Sylvia Daley who grew up in Jamaica and switched careers from a financial executive on Wall Street to an innkeeper.
Chicago South Loop Hotel, Chicago
This is a great spot to settle in for your Chicago stay. The sophisticated boutique hotel owned by Lewis Dodd and James White is in the historic Bronzeville District that was central to the Civil Rights Movement, jazz, blues, and gospel music. You'll love all the coffee shops, bistros, galleries, libraries, and Victorian-era architecture and 19th-century mansions. Don't miss the Robert W. Roloson Houses; these are the only row homes that Frank Lloyd Wright built. Art lovers will marvel at all the public art installations. On Martin Luther King Drive you'll find the Monument to the Great North Migration, The Bronzeville Walk of Fame and The Victory Monument. The hotel is equipped with what you need, be it a deep soaking tub, fitness and business center, beauty salon, or a boardroom.