Bernie feeling the burn
Herb Boyd | 2/27/2020, midnight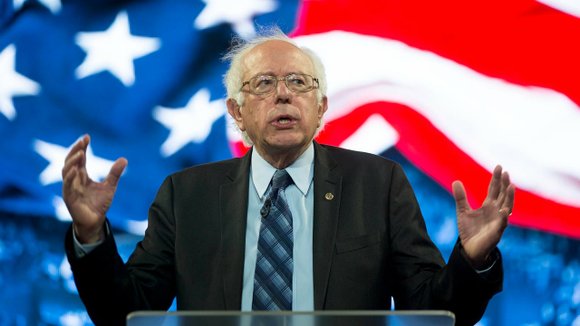 Nearly everything about the Democratic debate Tuesday night in Charleston, South Carolina was suffused with urgency. There was Sen. Elizabeth Warren from the opening renewing her attack on Michael Bloomberg, who seemed more prepared than his debut in Nevada. And there was a cohort of others, including Pete Buttigieg, Sen. Amy Klobuchar, Joe Biden, and Tom Steyer, taking potshots at Sen. Bernie Sanders.
In tennis terms, there were a number of forced and unforced errors by Sanders, the front-runner after one primary and two caucuses, but the feisty fighter from Vermont held serve. His most troubling moments came when he was assailed for having offered some praise for Fidel Castro and the Cuban government. Sanders insisted that similar comments about progress in the island nation were made by President Obama that Biden was quick to challenge.
If anyone fared better than the others it was Biden, and the less he said the better because any longwinded response is inevitably marred with a stumble and mumble as he struggles to have his tongue keep up with his thoughts.
Some pundits were puzzled by Warren's continued attack on Bloomberg, which in the end only helped the other "progressive" on the stage. But, after all was said and done, the candidates were clearly aware where they were and made incessant, sometimes blatant appeal to the state's Black voters.
Steyer, the philanthropist, whom Biden called "Tommy come lately," sought to score points with his recount of the support he had given to African American businesses, all of which was embellished by his call for reparations. Biden was the only contestant to utter the word gentrification, and Bloomberg cited the numerous Black elected officials who were recipients of donations from his bottomless trove of cash.
On Saturday, South Carolina's primary should provide a better breakout of what lies ahead next Tuesday when more than a dozen states have their primaries, particularly the vast collection in California and Texas. Should Sanders gather the lion's share of these he may be unstoppable or could very well tie up things in such a mess that we could have a contested Democratic National convention in Milwaukee.
Of course, there's one more important debate in the middle of March, but by then everything could be over but the complaints, bellyaching, sour grapes, and disunity.