Abrons Art exhibition chronicles working class NYers
NADINE MATTHEWS | 3/12/2020, midnight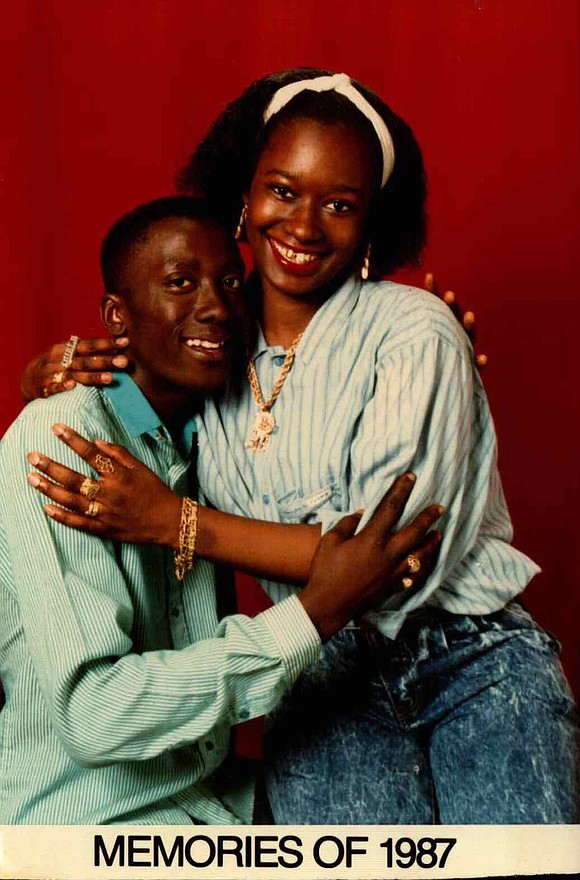 About Black people and their relationship with portrait photography, the Smithsonian's Laura Coyle has remarked, "Often, [African Americans] were subject to racism and stereotypes and denigrating situations, but in photography, they could portray themselves as they were and as they aspired to be." The same can be said of many Brown people in America and to a lesser extent, some classes of ethnic whites.
With the new exhibition "Rainbow Shoe Repair: An Unexpected Theater of Flyness" at Abrons Arts Center on the Lower East Side, co-curators Kimberly Jenkins, Brooke Nicholas and Ali Rosa-Salas brings to our attention a group of pictures of working class New Yorkers of color who used their Lower East Side neighborhood shoe repair/portrait studio shop to shape their own narratives about themselves.
Marked by sartorial signposts of a bygone era, and a reminder that human obsession with their image predates social media selfies, the exhibition came about by accident.
Co-curator Ali Rosa-Salas came across a photo of a friend of hers as a little girl as they perused old family pictures. Dad, bearing a striking resemblance to Tupac, donned a green leather jacket and baggy jeans. His daughter, engulfed in his arms sporting an ear to ear grin, wore an outfit of striking contrast of Black leather jacket over "dress-up" clothes; tiara, pearls, white satin gown, "Michael Jackson glove." The backdrop, appearing to be a scarlet-colored curtain, told Rosa-Salas it wasn't just a spontaneously taken snapshot.
It turned out that the picture was only one of thousands that had been taken in the back of a shoe repair store in her friend's Lower East Side neighborhood where she grew up. Luckily, many of the photos had never been claimed and Rosa-Salas was able to, upon tracking down their owners, use some in the exhibition she subsequently mounted.
Many in the neighborhood went to Rainbow Shoe Repair to commemorate the remarkable, and the quotidian––though that too, came about by accident.
In addition to fixing shoes, the staff at Rainbow took affordable passport photos for Lower East Side locals. The original mission of the store's owner, Russian immigrant Josef Borukhov, expanded at some point, and he ended up doing informal portraiture. States Jenkins, "This is about self-fashioning, self-preservation, self-determination, and self-documentation. Instead of some famous photographer swooping in and taking photos to promote an image to a mass audience, it's a group of people kind of turning the lens on themselves. It's a platform to present themselves in the best light and to remember and celebrate a moment."
The group of fifty or so photos provide both a sense of nostalgia and summarily gives the viewer a substantive sense of the culture of the community from the '80s to early '00s. The name of the shop, reveals Nicholas, was taken from a rainbow-painted passport photo background. "It was the only one they had that was hand-painted and it was their best one."
As a collective, the images of mostly Black and Brown people seem to finally claim for them a status that history is reluctant to. Black and Brown people have done the labor and provided the natural resources that gave America its enormous wealth but are usually ignored in narratives about the creation of the nation's great material prosperity. Black farmers were some of the first to settle the area back in the 17th century. Nicholas points out that the Lower East Side played an important role in New York City's garment industry.