Prince brings early Valentine's Day gift to NYC
Misani | 4/12/2011, 4:45 p.m.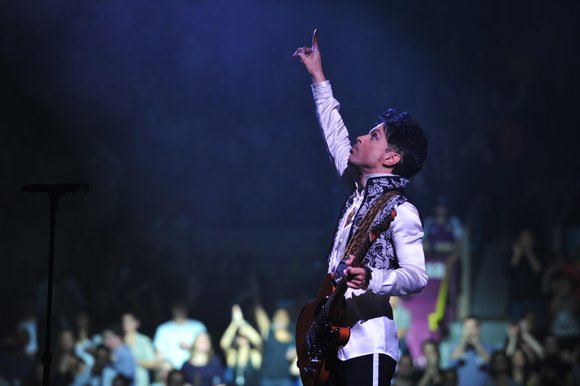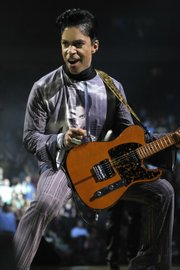 Prince reigns! And after an extraordinary series of sold-out rave concert performances, he is set once more to royally rule Madison Square Garden. The date: Monday, February 7.
Yes, New York, this is when pomp and majesty, artistry and showmanship come together as the inimitable Prince brings another glorious "Purple Day" to New York City. Nothing can top this Pre-Valentine Day's gift! Trust me!
So, here's the news blurb: "Due 2 Overwhelming Demand, a 4th MSG Show Added!" Presented by Live Nation Entertainment, the "Welcome 2 America Live" concert tickets went on sale on Saturday, Jan. 15 at 10 a.m., and I predict that, like his Jan. 18 show which sold out in a flash, this one is going to go like free iPhone minutes. Here's hoping you were able to get a ticket. And for those of you still trying, have a little faith, my people, pray on and visit www.livenation.com. Hmm, just maybe there's one last ticket with your name on it! Bon chance.
Now, just in case you're from another planet, let's run through a swift timeline highlighting everybody's favorite artist: Prince.
Born June 7 some decades ago (years are not necessary for ageless spirits) in Minneapolis, Minn., it is said that he was named Prince Rogers Nelson, after his father, John L. Nelson, a musician and songwriter, who performed under the stage name The Prince Rogers Trio.
Born epileptic, according to his biography, he revealed to Tavis Smiley in a PBS interview that he "used to have seizures." However, he told his mother, jazz singer Mattie Shaw, that "an angel told [him he] would no longer be sick." And this came to pass.
At age seven he wrote his first tune, "Funk Machine," and while attending Central High in Minneapolis he played piano and guitar for Grand Central, his cousin Charles Smith's band. The incredible Morris Day later replaced Smith on drums, and the band subsequently renamed Champagne, began playing their own music inspired by artists such as Earth, Wind & Fire, James Brown, Sly & The Family Stone, Miles Davis and others.
By the time he was 17, Prince had signed a management contract with Owen Husney, with whom he made a demo record. He was subsequently signed to Warner Bros., who gave Prince creative control and ownership of the publishing rights to his first three albums. An angel was certainly watching out for Prince.
And that angel had Prince's back through the peaks and valleys of his life. Among the peaks are winning seven Grammy Awards, a Golden Globe and an Academy Award, as well as being inducted into the Rock and Roll Hall of Fame. Prince is also an astute businessman, and has created his own recording studio and label. And long before "American Idol", he identified, nurtured and promoted the careers of several artists, including The Time, Sheila E., and Carmen Electra. In addition, he has written songs for many artists such as Sinead O'Connor and Chaka Khan