'Dance: Legends and legacies' Robert Battle's inaugural season as Ailey's artistic director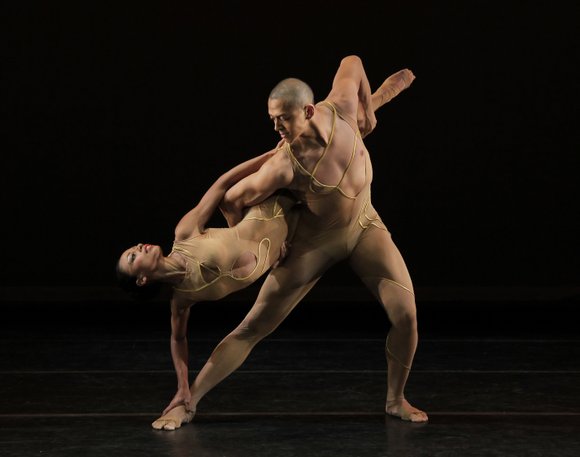 Our dance community and dance history are incredibly rich; those who have achieved the highest levels of success in this often difficult discipline deserve considerable attention. This series, "Dance: Legends and legacies," is presented with our dance icons and their legacies in mind.
A series of questions have been developed about our legends and their chosen legacies. We hope to either introduce or remind our readers about who they are, what they have done and what they continue to do to maintain the continuum we call the Black tradition in dance.
This fourth article in the series celebrates Alvin Ailey's legacy with Judith Jamison, artistic director emerita; Robert Battle, artistic director, the Alvin Ailey American Dance Theater (AAADT); Tracy Inman, co-director (with Melanie Person) of the Ailey School; Troy Powell, artistic director designate (who will follow Sylvia Waters as artistic director; Waters will retire in June 2012); and Demitia Hopkins, AAADT company member.
For the series, the "legend" generally chooses the "legacy"; however, as Jamison said, "All of the people who work here, that's my legacy-the legacy is something bigger than one person."
(For our original interview with Jamison, see the June 24, 2010, issue of the Amsterdam News.)
Amsterdam News: Do you consider Alvin Ailey and Judith Jamison legends?
Battle: Ailey in what he has accomplished and Judith because of the impact she has on people.
Inman: Yes, because of what they have done for dance overall.
Powell: They set many platforms for the next generation.
Hopkins: They changed the face of modern dance.
Have they made an imprint on your work via their life's work?
Battle: Yes! The images of Jamison as being tall, "Revelations" reflects so much. Mr. Ailey saw that in her, and it made me stand more erect. Now, at the helm, this lineage is a testimony of how and when someone uses their light to illuminate all of us.
Inman: They elevated dance as a dignified art form, established one of the finest institutions and continue to bring viable artists to the forefront. Battle brings a new energy, and I'm looking forward to developing this relationship.
Powell: They instilled the importance of learning, listening and watching.
Hopkins: I'm just getting to know Mr. Battle, but in rehearsing his "Takademe" he is precise but then sends you on your way.
How does race figure into your dance life?
Battle: Ailey offered us possibilities-he named the company Alvin Ailey American Dance Theater and audiences responded. The only thing that would hold me back is my own lack of imagination.
Inman: The world Mr. Ailey created confirmed that the color of your skin does not determine your ability to grasp the dance or culture of a people.
Powell: Mr. Ailey began the company to celebrate our culture-we are exposing others to our heritage through dance.
Hopkins: I used to think so, but not anymore. Mr. Battle is helping to broadening the horizon.
What do you believe your place in dance is today and into the future?