Obama to speak at Morehouse College commencement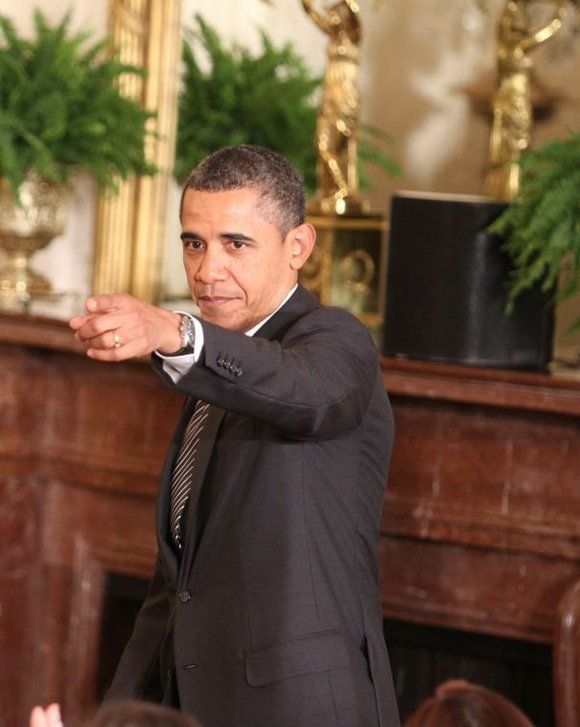 President Barack Obama is going to be "in the house." Morehouse, that is.
The commander in chief is speaking at the graduation for the all-male, historically Black college in Atlanta this spring for the school's 129th commencement ceremony. The college and the White House confirmed the news last week.
"The president is honored to deliver the commencement address to the graduating class of Morehouse College this spring," the White House said in a statement. "Morehouse College, one of the nation's leading Historical Black Colleges and Universities, is among the best and brightest institutions of higher education in the country. Known for its high standard for excellence in learning and social consciousness, Morehouse is home to a long list of notable alumni that spans the last three centuries."
Morehouse President John Silvanus Wilson Jr. made the announcement during the 25th annual "A Candle in the Dark" gala. The event is the private college's largest fundraiser. Wilson returns to Morehouse from the Obama administration, where he served as the executive director of the White House initiative on HBCUs during Obama's first term.
"It was an honor and a privilege to serve the nation, President Obama and HBCUs. We are honored and privileged to have President Obama deliver the commencement address at Morehouse this year," said Wilson. "It is fitting that the president will visit the alma mater of Martin Luther King Jr. during the 50th anniversary year of his iconic 'I Have a Dream' speech. President Obama's life story trumpets an ethic that we try to instill in all Morehouse men, namely excellence without apology or compromise," he said.
Morehouse College was founded in 1867 and is celebrating a milestone in 2013. This year marks the 100th anniversary of the name change from Augusta Baptist College to Morehouse College in 1913. Previous commencement speakers for the college include Oprah Winfrey, Gwen Ifill, Martin Luther King and Bill Cosby.