'Mama, I Want To Sing' celebrates 30 years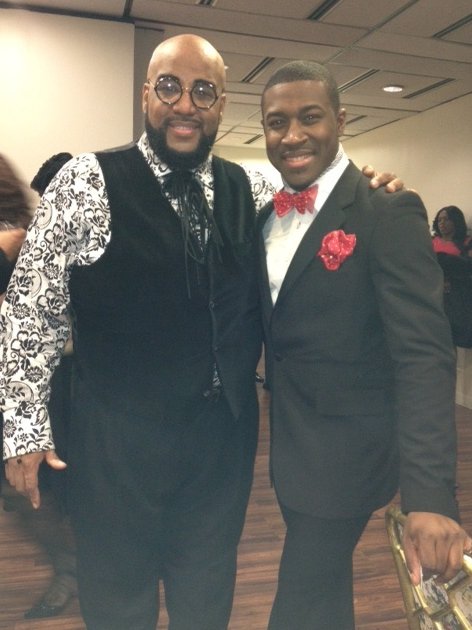 It is marvelous to realize the creativity of African-American people. It is especially marvelous when our creativity is used to showcase our history and our contributions to society. That was one of Vy Higginsen's goals thirty years ago, when she and Ken Wydro created the beloved, long-running musical, "Mama, I Want to Sing." The musical tells the story of Higginsen's real-life sister, Doris Troy, who was known for her hit "Just One Look." With this musical, Higginsen depicts the dilemma her sister went through as she struggled with choosing to sing gospel or secular music. Higginsen also shows the tenderness and care that their father, a Harlem minister, had for his talented daughter. Anyone who has seen this show over these last three decades can attest to why this production has withstood the test of time. On Sat., March 23 at 7pm, the show will officially celebrate its 30th anniversary with a gala event that will benefit Gospel for Teens, a program of Higgensen's Mama Foundation for the Art's School for Gospel, Jazz and R&B Arts. The gala will be held at the production's home at the Dempsey Theatre, located at 127 West 127th St., between Lenox and Seventh avenues. The original production opened in Harlem at the Heckscher Theatre.
Higginsen recently took the time to reflect on the milestone that this production has reached.
AmNews: How does it feel to know that "Mama, I Want to Sing" is 30 years old?
How is that possible?! I feel stunned. Just a few months ago, I was working and realized that it would soon be 30 years since it all began. Three decades of experiences, memories . . . and joy. And we're still here, going strong. Time goes by so quickly. When you are so blessed, as I am, to love your work, you just do it. You don't stop to keep track of the time.
Why is it important to document the history of Black music? And in this production's case, why was it so important to document this singer's life, Doris Troy, and her contributions to the world of music and the community of Harlem?
Black music--in all its genres--has made such a major contribution to the American cultural landscape. It's an important part of American history and the American experience. To ignore that fact would be negligent. Our music, through its lyrics and sound, expresses our lives and emotions . . . our fears and struggles and our faith, hopes and joys. My life's work has been to recognize its creative, artistic and cultural magnificence. And this singer's life is documented because she was my sister. When she was a young girl, Doris sang in the choir at my father's church. And when she was a teenager, she was discovered by James Brown at the Apollo. She went on to a successful career in popular music; she worked and lived in London, where she was known as "Mama Soul" and worked with the Beatles and the Rolling Stones. And she shared all her experiences with me. That inspired me to tell this story. As I wrote my family's history, I became aware that it wasn't just about my sister or my family. It was a Harlem story about the church, the radio and the Apollo. And it was a story that represented a lot of African-Americans--those whose evolution was from the church to the radio and then to world stages. It's the story of the giants of all these genres, whose shoulders we all stand on musically. Finally, it was important to me that I document the sounds of that particular era. The mid-twentieth century when gospel, jazz, R&B and soul really flourished . . . It was a total black experience in sound. It influenced popular music, changing the history of music in America and abroad.