NYPD search for Avonte Oquendo taken over by volunteers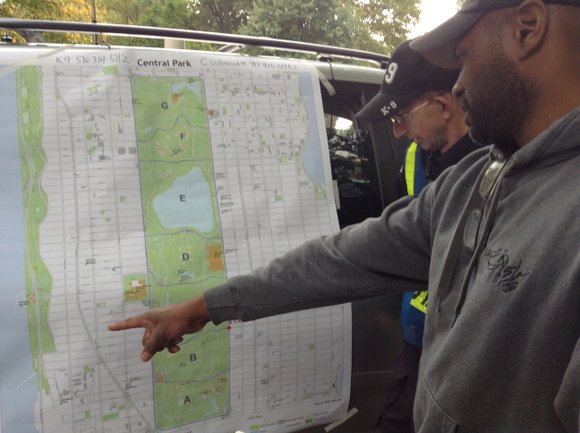 "My gut tells me that Avonte's OK, and someone is taking care of him. I am praying that they just give him up," Daniel Oquendo, Avonte Oquendo's father, told the AmNews on Wednesday.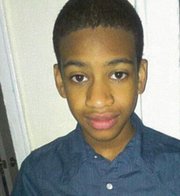 Nearly three weeks have passed since the disappearance of autistic 14-year-old Avonte Oquendo, and the search for the missing teen has not let up, even as the NYPD lightens up on its efforts.
Commissioner Ray Kelly announced on Tuesday that the NYPD would slim down on the number of resources being used to find Avonte Oquendo. A reported 100 officers were working on the case, using helicopters, divers and dogs. However, while the NYPD has decided to scale back on the search for the lost teen, the family says they will increase their scores of volunteers, who have come from all over.
"I wasn't surprised. That's police protocol," said Daniel Oquendo. "I knew that they would have to pull back at some point. But we and the volunteers are still going to keep going out searching for him. We have got a lot of volunteers, and if they scale back, we will just scale up."
On Saturday, dozens of volunteers went out and searched Central Park. Prime searcher Donnell Nichols, working with the Office of Emergency Management and their Community Emergency Response Team, set up teams of volunteers to go all around the park with fliers and ask people if they had seen Avonte Oquendo.
Volunteers searched around the buildings in the park, around the fountain, the zoo, in large open spaces and around all the food sources. Nichols told volunteers that if Avonte Oquendo was hungry, he might just hang around the food carts hoping to get something to eat. People searched for him all day and well into the night. Some went on to Queens. There, volunteers searched the streets, the desolate industrial parts of Vernon Boulevard—Jackson Avenue. Some people went right by the water of the East River, calling out Avonte Oquendo's name.
"Every day is another day he is not here, another day when you don't eat normally, you don't sleep normally," Daniel Oquendo told the AmNews.
While Kelly has been to the makeshift search headquarters site, he has not spoken with Daniel Oquendo, who said, "Well, Avonte is not his child. I wouldn't expect him to do anything.
"We are hanging in there," said Oquendo. "It is tough, but I am just trying to stay positive. I am here for Avonte."
Not only did Con Ed and Time Warner hook up the tents with juice, the Internet, phones and fax machines, but some kind soul donated two RVs: "One for the family and one for volunteers. The response of the people has been amazing. We want people to just come out and join the search parties because we will continue to step it up."
The lawsuit that the Oquendo family filed within days of Avonte running out of the school surprised many, but Daniel Oquendo said he was not part of that move. "I am not talking about the lawsuit. I am out here looking for my son," Daniel Oquendo said. "I don't know the numbers or whoever is involved. Those who are wrong know they are wrong."