Joe Wilder remembered, Dolphy fest
Jazz Notes
Ron Scott | 5/22/2014, 2:11 p.m.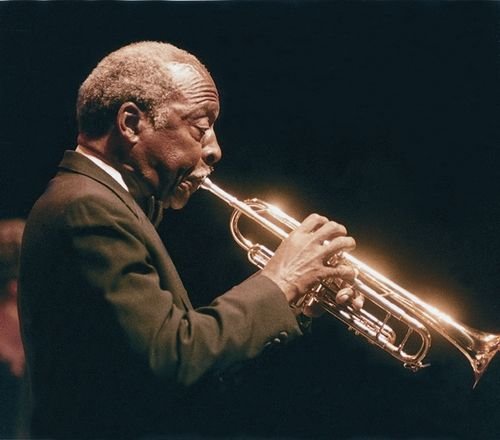 Joe Wilder, the understated trumpeter with the smooth tone, a longtime member of Count Basie's Orchestra and one of the first African-American musicians to play in the pit bands of Broadway shows, died on May 9. Wilder was 92 years old and a resident of Manhattan for many years.
Wilder, an elegant gentleman who was never seen without a suit and tie, received the Temple University Jazz Master's Hall of Fame Award in 2006 and became a 2008 recipient of the National Endowment for the Arts' NEA Jazz Masters Award.
He also played with Cab Calloway, Dizzy Gillespie, Jimmie Lunceford, Lionel Hampton, Benny Carter and Benny Goodman. Due to his soft sound, he was enlisted by such vocalists as Lena Horne, Billie Holiday and Dinah Washington. Wilder also played flugelhorn and cornet, which added to his versatility.
He was born in Colwyn, Pa., on Feb. 22, 1922, in a family of musicians; his father, Curtis Wilder, was a bandleader and bassist, and his older brother Curtis Jr. also played bass. As a youngster, Wilder began with the cornet and performed on the radio program "Parisian Tailor's Colored Kiddies of the Air," where he and the other young musicians were backed up by the bands of Duke Ellington and Louis Armstrong, who were then playing at the Lincoln Theater.
Wilder attended Mastbaum Technical High School before taking his first jazz gig touring with the Les Hite band at age 19. Wilder was in the first wave of young Black men that were able to join the U.S. Marine Corps. He began in special weapons and eventually transferred to the headquarter's band and later was promoted to assistant bandmaster.
He later studied classical music at the Manhattan School of Music, where he graduated in 1953.
The trumpeter was one of the first African-American musicians to become a member of Broadway's elite pit band, playing in the 1950 musical revue "Alive and Kicking." Later, when he joined the pit band of "Guys and Dolls," he met two other Black members, trombonist Benny Morton and pianist Billy Kyle. This was a rare exception, because Blacks still weren't totally accepted in the pit. In 1955 the lyricist Cole Porter personally requested Wilder for his Broadway show "Silk Stockings."
From 1957 to 1974, Wilder was instrumental, along with Milt Hinton and others, in integrating network radio studio bands, and television later followed. He was a member of the ABC-TV ensemble where he was heard on such shows as "The Voice of Firestone" and "The Dick Cavett Show." He did studio work for ABC-TV while building his reputation as a soloist with his albums for Savoy and Columbia.
In recording studios, he worked with vocalists that included Harry Belafonte, Tony Bennett, Eileen Farrell, Billie Holiday and Johnny Mathis. In the 1980s, he was in the pit band for the long-running Broadway musical "42nd Street." His dream to play classical music eventually came true when he was asked on a few occasions to perform with the New York Philharmonic.
A soft-spoken gentlemen who was always ready to advise younger musicians, Wilder had a warm smile that will be missed.