New York Comic Con promotes diversity, but does it mean anything?
ANDREW CHANDLER | 10/24/2014, 10:11 a.m.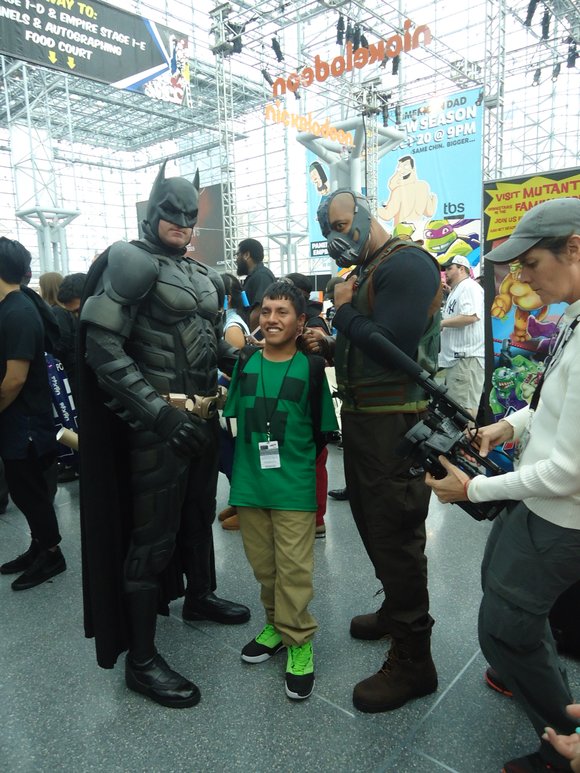 Special to the AmNews
This year, more than 150,000 people attended New York Comic Con, an annual four-day pop culture expo designed to celebrate all things glorious and geeky. But it was clear to those in attendance that this year, Comic Con had a little something different in mind.
This year, early morning fans who anxiously filed into the crowded halls of the Javits Center to lionize their favorite heroes were greeted with large placards that read "Cosplay is not Consent," a campaign designed to cut down on the oft under-reported number of sexual harassment incidents faced by female attendees.
In addition to the usual panels and screenings dedicated to popular films and established franchises, fanboys and girls were also offered a bevy of socially discursive panels like "Geeks of Color Go Pro: Working in the Industry," a discussion dedicated to inspire consumers of color to become creators of color, and "Strong Female Character: The Women Shining in Geek Media," a panel that urged audiences to look critically at the types of representations of women being offered by the media.
These changes were immediately praised by both fans and the media alike, with some even hailing it as "the most progressive convention ever." But although there was a clear push by Comic Con organizers to make these events feel more inclusive, the sad truth of the matter is that larger "nerd culture" is as segregated as it ever was. Comic books in particular are perhaps the most stagnant in terms of racial diversity. Most comics are still primarily written and drawn by straight white males, while large numbers of women and artists of color show that they make up less than one-third of those employed by any of the major comic book publishers.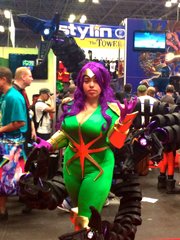 Look elsewhere and sadly, yet predictably, the figures remain the same. The majority of television shows given the go-ahead by broadcast and cable networks are solely produced, written and star straight white men.
Despite constant repudiation of the fallacious argument that audiences won't turn out en masse for a female-led action film, productions on inevitably profitable films such as "Wonder Woman" and "Black Widow" remain ensnared in a purgatorial state of flux. No, not the Phantom Zone—development hell. (Additionaly, only 25.9 percent of speaking characters in 600 popular films were minorities.)
Recently, however, studios, most likely in fear of irreparably damaging already shrinking bottom lines, have made some significant movements on this front. In the comic universe, the mantle of Captain America was recently picked up by Sam Wilson, otherwise known as the Falcon, one of Captain America's major allies, who was recently played by actor Anthony Mackie in the hit film "Captain America: The Winter Soldier." He also just so happens to be African-American. The comic book title "Thor" was recently in the news, as the titular character lost his powers and was replaced by a woman.
Additionally, Marvel is known for its "Ultimate Spider-Man" books, which feature Miles Morales, a half-Black, half-Hispanic web slinger. They also launched a new "Ms. Marvel" line starring a young Muslim girl as the hero. Meanwhile, DC has a gay Green Lantern in addition to such staples as Wonder Woman and Supergirl. Though these changes may sound progressive on their own, they are just some of the most recent developments in a long line of efforts made by executives to diversify the content without diversifying the creators.
However, maybe studios will take a cue from events such as New York Comic Con and realize that women and people of color have stories to tell and voices to be heard as well.