Clinton Hill framed in cultural art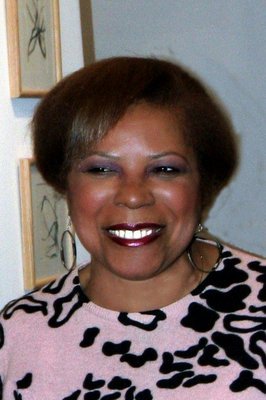 Clinton Hill, Brooklyn, resident L.B. Brown is founder of the Clinton Hill Simply Art & Framing Gallery. The gallery is New York City's oldest wholly female-owned African-American art and picture framing business. Brown is often touted as "a visionary, pioneering Brooklyn's Black art sales."
Brown just returned from a 10-day historic celebration of Cuban art and culture. The major highlight of the invitation, she said, was the unprecedented art opening of works by nine African-American contemporary artists at Museo de Arte Universal.
"It wouldn't do the Cubans any service if I kept the trip to myself," said Brown, full of enthusiasm after her visit. "I felt that I had to share it with everyone."
Brown told the AmNews that she was extremely honored to be among a very few from the metropolitan area and the only one from Brooklyn to be among the invited African-American art professionals and art innovators to meet with their Cuban counterparts as a part of this historic cultural exchange.
Along with other African-American art professionals traveling from around the nation, Brown witnessed the inauguration of the art show by the nine African Americans, entitled "African American Artists and Abstraction," opening at the Museo de Arte Universal.
The American artists' reception was hosted at the Museo Nacional de Bellas Artes, Cuba's modern art museum, which also houses the permanent collection of Cuban art.
Brown said that during her trip, she was often asked by young Cubans attempting to speak English, "Where from in USA?" In response, she would say, "New York, Brooklyn." She added, "I was amazed at the countless lightbulb-type smiles as they would chime 'BROOKLYN! JAY ZEE! BROOKLYN!'" Thus, earning her instant celebrity status among the group. She continued, "I'm still not sure if it was the Jay Z part or Brooklyn part that excited them."
Speaking with the AmNews this week, though, Brown said she is still trying to digest all that she enjoyed during her recent trip to Cuba. "We were invited to travel to Cuba to attend meetings enriched in Cuban art and culture," Brown recalled. "The Cubans said that people here need to know that they see themselves as our African brothers and sisters. They know that their culture is rooted in Africa. They are passionate about that. We could not talk politics at all or, they said, they would be censored, so we respected that and we didn't."
She noted, though, that her talking with the youth told her, "The young people there aren't focused on coming to America. They just want to learn, get involved in tourism there and have the opportunity to work there."
Brown opened Clinton Hill Simply Art & Framing in 1991, pre-Myrtle Avenue revitalization. Today, the establishment, approaching 25 years, is the oldest consumer specialty business on the revitalized Myrtle Avenue business strip.
Brown learned through the informed and intellectual auspices of influential businessmen and entrepreneurs, including John H. Johnson. Brown appreciates Johnson as an astute businessman, who was purposefully helpful to Black media. She worked as an associate ad manager in the Eastern Division for Johnson's Ebony magazine. She speaks of learning around the strong spirit of Johnson, whom she saw "almost as a godfather."