Urban Agenda: Older Youth Left Out of City Budget
David R. Jones | 7/16/2015, 11:38 a.m.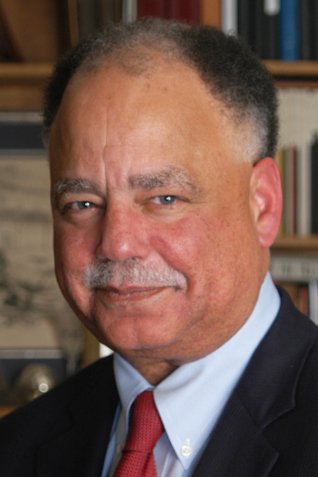 Longtime readers of this column know that over the years I have been particularly vocal about the crisis of out of school, out of work young people. There are some 185,000 young people, ages 16 to 24, who are neither working nor enrolled in school. Let me repeat that: 185,000.
These young people are adrift and susceptible to making bad choices. Many have grown up in close proximity to violence. Others are the products of subpar schools, broken homes and impoverished communities. Frequently lacking work experience, job skills and guidance, they face tremendous barriers to finding meaningful jobs that could help them gain a foothold in the city's economy.
We used to refer to this population as "disconnected youth," but a better term--preferred by the Obama administration, among others--is "Opportunity Youth," since these young people represent a real chance for our cities to strengthen their economies and lower inequality.
But New York City seems willing to pass on this chance. It's more than a bit disappointing that the city's FY2016 budget, all $79 billion of it, includes no specifics on programs geared to addressing the critical needs of this segment of our population.
The City has not entirely abandoned our young people. According to a City Council press release on the budget, the city's Summer Youth Employment Program (SYEP) will receive $21 million in additional funds to provide jobs for 50,000 students (for which about 130,000 young people apply). To be sure, SYEP is a hugely important program. But it largely targets young people still in school. While summer jobs may indeed reduce future numbers of "opportunity youth," we need to do more right now to reconnect those young people that are out of school and out of work today.

I am dismayed to report that rather than making progress in this area, we may actually be regressing. Two years ago, the City Council Speaker's office worked to create a new funding stream--$18 million over two years—targeted to support out-of-school young adults who would be eligible for Deferred Action for Childhood Arrivals (DACA), a federal program allowing for young adults to gain legal residency, but only if they were enrolled in educational programming.

These new funds created a major increase in capacity for community-based organizations (CBOs) and CUNY campuses to offer adult literacy and English as a Second Language (ESOL) programs. Many CBOs used these resources to broadly expand their educational programs serving out-of-school young adults, helping them build their skills, get their high school equivalency, and even move into job-training programs.
Yet the city budget repurposed most of these crucial funds away from education and training and into legal and other services for immigrants. As a result, more than 4,000 young people will lose educational services, a major blow to their chances of getting back on track. While we applaud all efforts to help immigrants, this is a clear example of robbing Peter to pay Paul.
Restoring these DACA funds back into educational programs for out-of-school youth will prevent us from moving backwards. But we also need to see some steps forward.