As Obama Champions Democracy in Africa, the Democratic Republic of Congo Descends into Political Chaos as its President Clings to Power
Hazel Trice Edney | 7/29/2015, 1:22 p.m.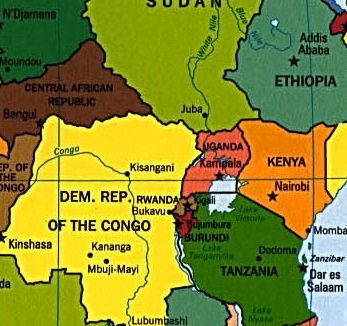 As President Barack Obama sought to advance the principles of democracy on a historic trip to his father's homeland of Kenya last week, the hope for a fair democratic process in the neighboring Democratic Republic of Congo appeared to be slowly eroding.
In developments that have caused alarm among human rights and pro-democracy activists, President Joseph Kabila of the DRC is brazenly moving to consolidate power in an apparent effort to stay in office past 2016, when his term expires. Mr. Kabila seems bent on leading his nation down this potentially destructive path, despite warnings from President Obama, who earlier this year spoke to Kabila and stressed the need for peaceful and credible elections in the DRC in 2016.
As President Obama's trip to Kenya made clear, his primary focus is fostering strong economic ties between the U.S. and Africa, an objective that experts say is best achieved by ensuring that the U.S. has stable, democratic partners on the continent. Mr. Obama's trip included attendance at the first Global Entrepreneurship Summit in Nairobi and ended with an address to the Africa Union in Addis Ababa in Ethiopia.
In that context, Mel Foote, the president and CEO of the Constituency for Africa, said that Kabila's power grab is troubling, particularly in a country that is strategically important because of its vast natural resources and the borders it shares with many African nations.
Mr. Foote, who is an advisor on Africa policy to the Obama administration and who traveled to the DRC three years ago, questioned whether the DRC would ever enjoy peace and security. "He's trying to hold everybody down," Foote said of Kabila.
Mr. Kabila's actions come at a time when a new generation of leaders has emerged, including Moise Katumbi, who is widely seen as a potential presidential candidate in 2016. The hugely popular governor of the Congo's Katanga province, Katumbi is also a successful businessman who owns the renowned TZ Mazembe soccer team. Katumbi is most noted for his work to develop Katanga's schools and mining sector.
Experts say that if the Congo descends into political turmoil, it may impact U.S. efforts to ensure peaceful elections in 14 other African countries preparing for elections next year.
"If the international community lets the DRC get away with some sort of shenanigans then our ability to positively influence outcomes throughout Africa certainly diminishes considerably," said Dr. J. Peter Pham, director of the Atlantic Council's Africa Center, told the Washington Free Beacon. Pham fears leaders in the region could take cues from a passive international response to Kabila.
Strong concern has also been expressed by Secretary of State John Kerry, who made the American position clear to Kabila in a conversation last year. "I believe it is clear to him that the United States of America feels very strongly, as do other people, that the constitutional process needs to be respected and adhered to," Mr. Kerry said then.
Kabila has said he will obey the constitution. Still, he appears to be up to something. Experts say he is now instituting a policy known as decoupage in order to delay the election and possibly weaken political rivals.