Could 'Bail Lab' help reform city jail system?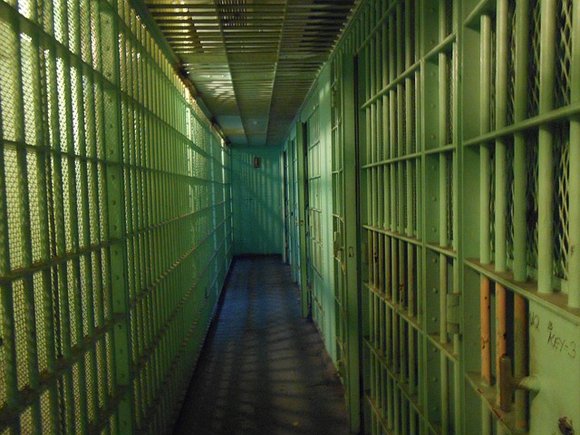 Approximately 47,000 people are detained on bail in New York City every year, and a new city initiative aims to help reduce the number for low-risk individuals.
Over the summer, Kalief Browder became the prime example of what can happen when a citizen cannot make bail for a low-level offense. The Black, 22-year-old spent three years awaiting trial only to have his case dismissed. He was unable to make bail. The mental effects of Browder's experience led him to commit suicide this past June.
Mayor Bill de Blasio announced the Bail Lab this week in an effort to reform the city's bail system by avoiding unnecessary jail time and protecting public safety.
In the coming year, the Bail Lab will partner with the courts to solve the larger problems that plague the money bail system in New York City by testing alternatives to money bail, working with judges to use alternatives, testing payment strategies and expanding data on defendants' risks.
"The Bail Lab will help us understand the best ways to safely reduce unnecessary jail time," said de Blasio. "Today's announcement represents the next critical step we are taking to reform the bail system and safely ensure New Yorkers are not unnecessarily detained. Whether or not someone is in a cell on Rikers Island cannot simply be determined by how much money they have in the bank—and the research and tests we will conduct through the Bail Lab will help us build a fairer and safer criminal justice system."
The initiative will test alternatives to money bail by working with partners in the courts, in prosecutors' offices and in the defense bar to conduct a series of experiments to determine the effectiveness of other ways of encouraging defendants to return to court, such as reminder systems.
"Bail is a blunt instrument that can yield inequitable results," said Elizabeth Glazer, director of the Mayor's Office of Criminal Justice. "While it is still with us, we must understand whether money bail is the most effective way to ensure that people return to court without re-offending, and we need to develop precise tools to provide judges enough data about risk to make informed decisions. The Bail Lab will help us fix these pressing problems and shape a 21st century pre-trial system."
Approximately 17,000 individuals per year are able to make bail after they are booked into Rikers Island jails, with 77 percent making bail within one week of being detained. Research shows that even one night in jail is linked with a higher risk of recidivism and can lead to collateral consequences, such as missing work and missing child care commitments.
In the next month, the city will work with partners in the courts and in law enforcement to assess how to eliminate the physical and procedural obstacles—such as not having access to a family member's phone number or inability to pay with a credit card—that can lead some people to be detained in jail for longer than necessary, despite their ability to afford the bail amounts set in their cases.
The public can "crowdsource" problems associated with bail in New York City and help the city develop solutions by going to www.bail-lab.nyc. Throughout the next year, the Mayor's Office of Criminal Justice will review the site for user input and add to this online hub as experiments are conducted, successful reforms identified and progress is made.