'Until 20' will wrestle your consciousness into action
JHODIE-ANN WILLIAMS | 4/7/2016, 5:17 p.m.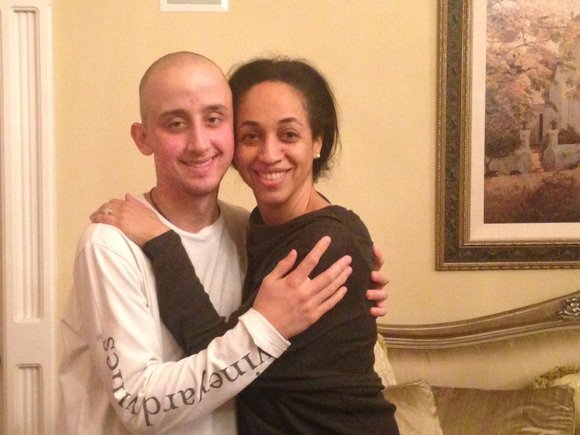 What were you doing in the years and moments leading up to turning 20? It's a question that you will ask yourself constantly as you watch "Until 20," an award-winning documentary about the extraordinary life of James Ragan, a young man diagnosed with cancer, who wanted to just make it to 20 and be of service to as many people as he could.
It was clear from the opening scene that Ragan was filled with life and surrounded by love. The start of the film showed Ragan swimming in a clear blue body of water with Polaroids of pleasant memories floating past him. He looks weightless and free.
At some point in his life he had come to terms with the realization that the chances of him surviving this particularly aggressive and rare form of cancer, sarcoma, was very low. Sarcoma attacks the connective tissue of the body.
We've learned that cancer does not discriminate. It is an equal opportunity offender that reaches across race, gender, age and socioeconomic barriers. During one of those unbiased moments Ragan, a Texas teenager, and Geraldine Moriba, a five-time Emmy award-winning journalist and documentary filmmaker from Harlem, met.
Moriba's cancer, which is also under the sarcoma category, was in remission. At the same time that Ragan's doctors were still trying to find the right combination of treatments to combat his cancer, Moriba was routinely going to Houston for checkups to make sure that tumors were not returning. The first conversations about the idea of "Until 20" began from a place of familiarity.
"James was really on a mission to have the biggest impact he could around childhood cancer and recognized that the more people he reached, the more influence he could have," said Moriba.
He had the perspective, perhaps forced by his illness, of someone who was much older. While you watch his story unfold, you will ask yourself this question: How does a young man with only moments to live carry the weight of grief and sadness of his family and friends, but still remains almost at peace and focused on the bigger goal of spreading awareness? Again, what were you doing at 20?
Well before cameras began rolling, Ragan was using his voice to help improve the lives of other pediatric cancer patients. At age 13, he was diagnosed with osteosarcoma in his right leg. After having his leg amputated and learning how to use a prosthetic, the worst fear of anyone given the hope that they have fought this disease was realized: Ragan's cancer came back. This time it had spread to his lungs.
By his 14th birthday, he and his family had started a foundation, Triumph Over Kid Cancer, to help raise funds for pediatric cancer research. It also helped patients who could not afford the expensive, potentially life-saving treatments and hospital stays, which cost estimated $10,000 per month.
In a letter written by Ragan on the TOKC website, he says, "I realized that the only thing worse than being told you have cancer, is being told you have cancer again!"