Reduced transit fare would help get low-wage workers moving
Stuart Appelbaum, President, Retail, Wholesale and Department Store Union UFCW www.rwdsu.org | 12/15/2016, 11:39 a.m.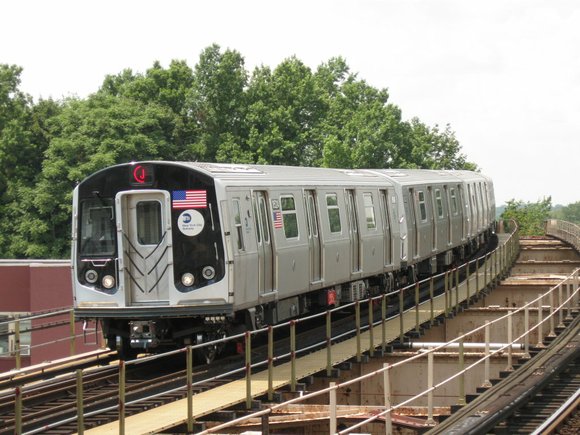 Working people in New York City face yet another MTA fare hike next year—and this time it could go up to $3 per ride. It's just one more challenge workers in New York will face as the price of just about everything continues to rise higher and higher. Recent history has seen MTA fares rising at an alarming rate, and the trend will continue. 
That's why we support a proposal from the Community Service Society and the Riders Alliance to subsidize a half-fare MetroCard for the working poor. It would benefit 800,000 New Yorkers struggling at or below the federal poverty line by putting more money in their pockets for necessities such as food, rent and electric bills.
According to the Community Service Society, 25 percent of working-age, low-income New Yorkers often cannot afford the current fare. Transit expenses eat up more than 10 percent of poor families' budgets. Bus and subway fares are soaring, rising 45 percent between 2007 and last year—six times faster than average income in New York City. And that doesn't even take into account the MTA's recently announced plan to raise fares next year.
Those eligible for the proposed half-fare plan would save more than $700 a year, a large amount of money for the working poor and other low-wage workers in various industries across the city, including thousands upon thousands who work in retail.
Similar proposals have already been implemented in San Francisco, Seattle and London, and they are gaining popular support in Boston, Denver and here in New York City. Advocates note that the cost of the program to the city would amount to a minuscule 0.3 percent of the city's annual budget—far outweighed by the benefit for working families. This proposal, supported by some 30 organizations representing low-wage workers and transit advocates, also has garnered editorial support from news organizations, including The New York Times and the Daily News. Implementing this proposal will help hundreds of thousands of working-poor New Yorkers get moving again toward a path to the middle class. We support it and will work toward making it a reality.